Exemplary soldier is NZDF Person of Year
Corporal Nori Lee is breaking down barriers, battling bullying and finding ways to improve techniques with weapons, earning him the title of 2021 New Zealand Defence Force (NZDF) Person of the Year.
30 November, 2021
The 27-year-old, who is originally from Auckland, is an instructor for Depot Company, which manages and conducts 2/1 Royal New Zealand Infantry Regiment combat corps training.
His commitment to his role and willingness to go the extra mile in his core job were highlighted in his citation, as well as his commitment to the values of the NZDF.
Chief of Defence Force Air Marshal Kevin Short was impressed by the way that Corporal Lee has stepped up. "He has demonstrated commitment to his job and to his team across a range of areas related to his role, while displaying the personal leadership and character qualities required of a junior leader in the NZDF during a challenging period."
On top of physical courage and exceptional soldiering skills, Corporal Lee has displayed moral courage in shutting down bullying when he becomes aware of it.
The support he shows fellow soldiers also reflects the NZ Army's expectations around dealing with mental health challenges.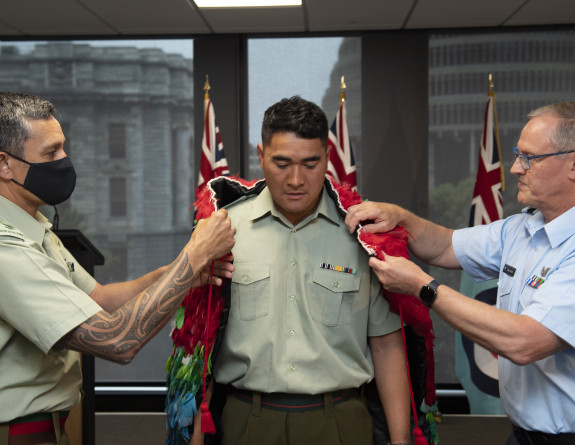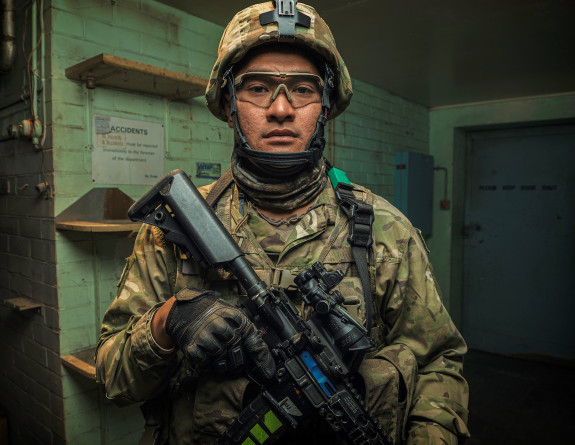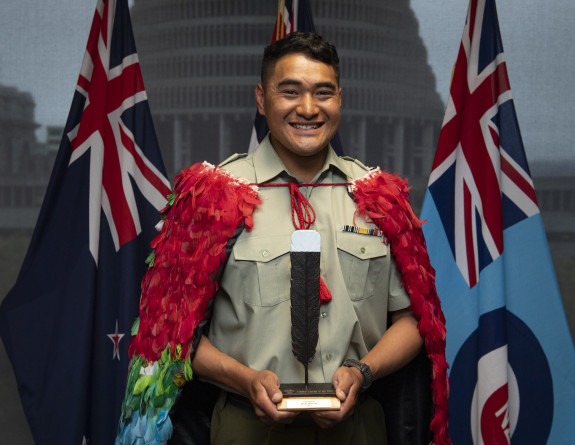 Corporal Lee comes from a Chinese background. He enlisted in 2012 and in 2016, when a private, he deployed on Operation Manawa, which helped train Iraqi soldiers at Camp Taji.
This year, Corporal Lee did an enormous amount of work helping develop techniques that improved the use of weapons during urban warfare training, comparing NZDF weapons with other similar weapons and the types of ammunition they use.
Corporal Lee was presented the Kahu huruhuru (feathered cloak), Ngā Tapuwae, a living taonga that embodies the heritage and values of the New Zealand Defence Force. It tells the stories of leaving home to serve in the name of New Zealand travelling over the world's oceans; of battlefields on distant shores. It honours the fallen as well as those who have returned, over more than a century of New Zealand military service.
The NZDF Person of the year trophy features a huia feather, which in Maori culture is symbolic of leadership and mana.
Corporal Lee will also receive a New Zealand Chief of Defence Force Commendation.