Endure, achieve, succeed: The SAS
When C joined the Army, he did it for one reason and one reason only – to join the NZSAS.
08 September, 2022
"I always intended on doing it, it wasn't a question of if, but when."
That time came in December last year, when C made the decision to apply with only six weeks to train before selection. When the moment came, he proved he was ready.
"There were parts that were very challenging but there was no point that I wanted to quit at all. There were times when it was just really grinding and enduring…
"It is hard but very achievable."
And that's what C was able to do – endure, achieve, and succeed.
Despite the achievement, and before any celebration, he had another obstacle to conquer – Officer selection.
When I finished officer selection I didn't feel elation, I turned to the next challenge.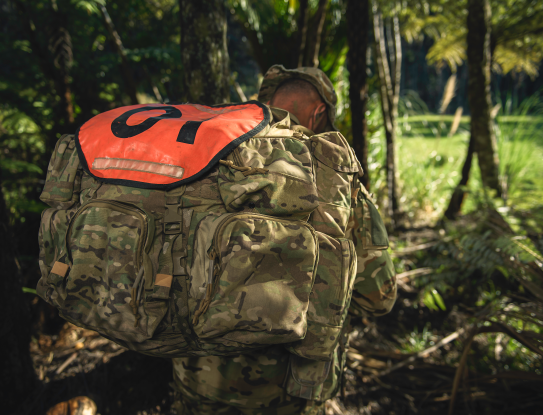 Training for the day of deployment is the next challenge C is tackling. He says the training is operationally focussed, which is why he joined the Army in the first place.
"It's challenging but worth every moment. Training alongside people who share the same level of commitment and desire is nothing I've experienced before. It sounds corny but there's no place I'd rather be."
"Regardless of your background everyone is on the same path to achieving excellence. It's an environment that pushes you to constantly learn, develop and grow as a soldier."
C knows there will be more challenges to come, but he's confident he'll get through them.
"There'll be times when we're struggling but then it just goes back to that teamwork, that camaraderie factor... it's such a tight-knit group."
To be a part of the group, C's message is simple.
"If you want to be the best then come up here and do selection and do cycle."
"Throughout the whole process, you're endlessly tested. Just don't overthink it."
For more information about joining the NZSAS visit our Defence Careers website.