Dedication and innovation praised at Chief of Defence Force Awards
Seven New Zealand Defence Force personnel were commended this week for their work and innovation spanning areas of operational capability, training systems, data collation, health and commemorations.
03 December, 2021
Chief of Defence Force Air Marshal Kevin Short said at the ceremony at Defence House in Wellington on Thursday that the chance to highlight the incredible achievements of personnel was an enjoyable part of his role.
"While it takes teams of people to achieve outcomes for Defence, it's important to acknowledge the role that individuals play to bring ideas, dreams and innovation to life."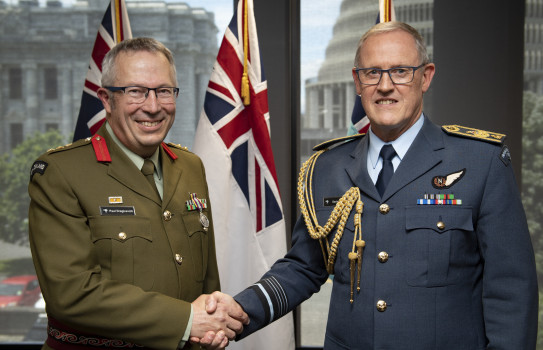 Colonel Paul Dragicevich was awarded the New Zealand Defence Meritorious Service Medal for his leadership of Communications and Information System Transformation Programme. He brought together talented teams and lead the project determined to achieve an end state fundamental to the future success of a modern capability. This capability was then first used during an exercise by a fully functioning formation headquarters in the field who were able to train directly with a modern digital command and control toolset. Colonel Dragicevich's determination has also been evident in other key roles he has been posted to.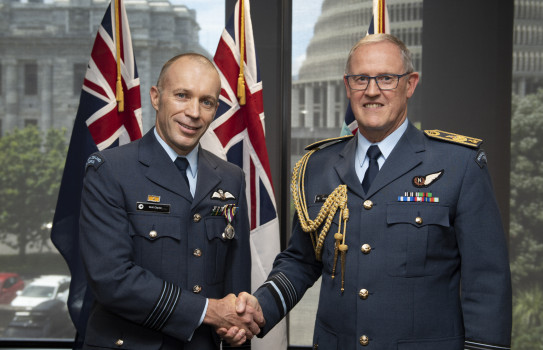 Wing Commander Brett Clayton, who joined the Royal New Zealand Air Force as a pilot in 1999, was awarded the Defence Meritorious Service Medal for his innovation in the area of training. Over the course of the last decade, Wing Commander Clayton has been instrumental in the creation of the New Zealand Defence Force's aircrew training system. His diligence and professionalism have been crucial in the success of delivering complex projects of aircraft replacement and pilot training.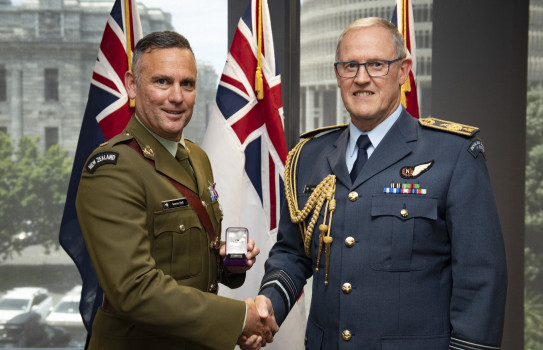 Major Soren Hall received a Chief of Defence Force Commendation for his work designing and developing a training plan of how future medical training would be conducted. The aim was to combine tri-service medical requirements into a single training model. Major Hall oversaw the collaboration of many entities to ensure this progressed as necessary. He was also awarded his Long Service and Good Conduct medal at the ceremony.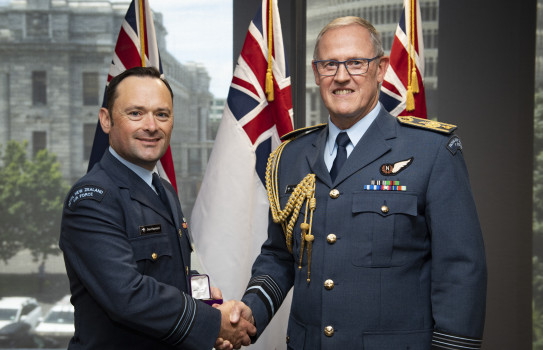 Squadron Leader Daniel Hayward was awarded a Chief of Defence Force Commendation after he assumed responsibility for the Introduction into Service of the Defence Command and Control System project – a complex project tasked with delivering modern digital systems for the NZDF. His enthusiasm and determination were praised by others, impressed with how far the New Zealand Defence Force had come in such a short space of time.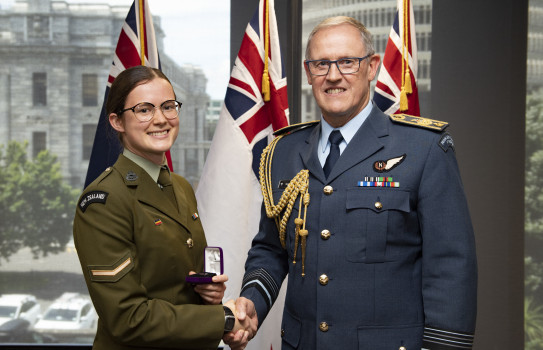 Lance Corporal Erica Campbell received the Chief of Defence Force Commendation following her posting to the COVID-19 Isolation, Quarantine and Repatriation Cell of the Operational Command Centre as part of the All of Government response to the pandemic. Her analytical skills and operational reporting was often favourably commented on for its accuracy and detail, along with her forthright and respectful style when speaking up about inaccuracies. She consistently exceeded expectations demonstrating excellence in information forecasting and data management.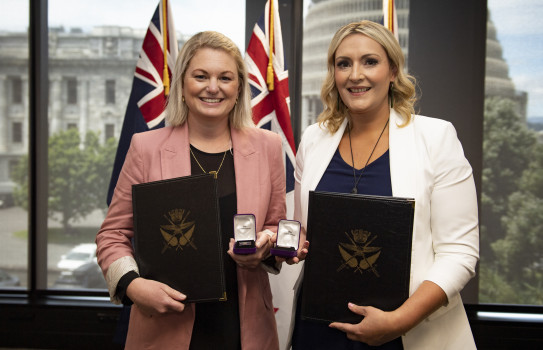 Greer Berry and Jamie Nilsson, from Defence Public Affairs, were each awarded a Chief of Defence Force Commendation for their work leading the '#StandAtDawn – apart but together as one' project. In 2020, the pandemic forced the cancellation of traditional Anzac Day services. The Stand At Dawn campaign instead brought communities together safely to acknowledge and commemorate the day from their bubbles. In only four weeks from concept to fruition, the campaign engaged New Zealanders worldwide in participating in a unique commemoration of remembrance.