Carvings and history
The concept of a Marae is about having a place where our past, present and future meet; where we may honour our past, celebrate or lament the present and look to the future.
17 October, 2021
For the many in our Air Force who have never had a 'place to stand' this is their tūrangawaewae, where unity is strengthened through a sense of belonging. It is the physical heart of our small tribe – the spiritual and social gathering place of Te Tauaarangi o Aotearoa, the Royal New Zealand Air Force.
This week the Tūrangawaewae o Te Tauaarangi o Aotearoa at Base Ohakea, celebrated its 5th anniversary. View the images to see behind the scenes, and learn the stories behind the carvings of our Tūrangawaewae.
Learn more about Te ao Māori in our Defence Force.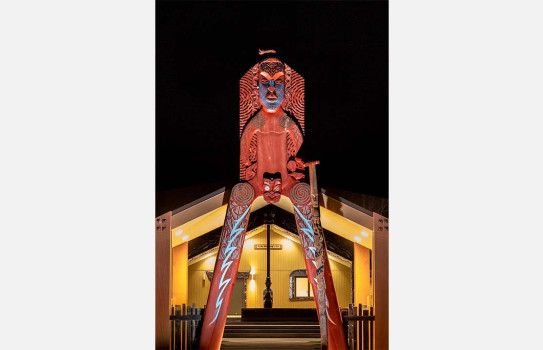 Forming the tomokanga (gateway) is Tāwhiri-mātea, the Atua (god) of the winds, storms, clouds and lightning. The Air Force is often described by Māori through Tāwhiri-mātea, as he is the guardian of the elements of the sky. Lightning bolts decorate his forehead, while spirals on his chest depict the winds.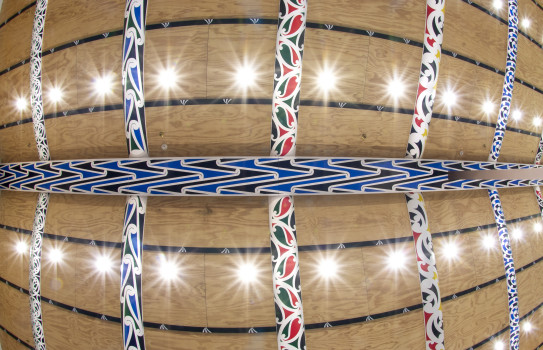 This is the view looking from the ground of the wharenui upward towards the ceiling. A wharenui is like an entity in itself. From the front a head can be seen carved into the front top, from the head barge boards extend like arms. Beneath them are vertical beams acting as legs. Inside the wharenui, the roof beam is the backbone, while the painted rafters form the ribcage. Each rafter is painted to represent different values to the Royal New Zealand Air Force Tūrangawaewae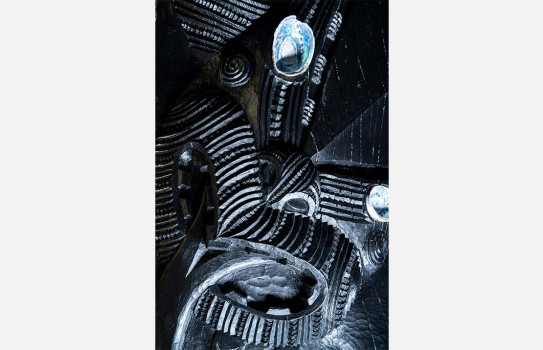 This carving depicts the dispute between the Kawau Awa (river shag) and Kawau Moana (sea shag) which arose over the food source of the river. A great battle ensued between the birds of the ocean and those from inland. This part of the carving is called "Hurumanu", which depicts the origin of sea birds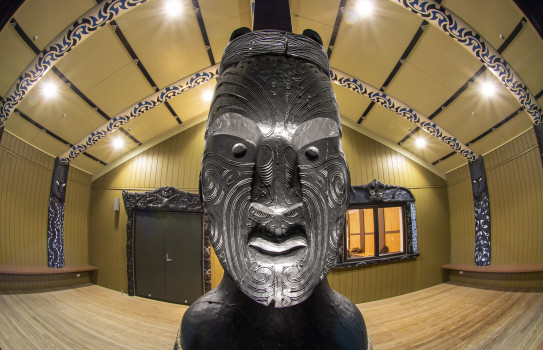 The tekoteko (human figure) standing on the porch is the Pou Mataaho (porch guardian) by the name of Tuariki. Tuariki was a Ngāti Apa(local iwi) Chief in historic times, whose village once stood near the site of our Tūrangawaewae. His carving faces the territory he once watched over.