Brotherly link draws on emotions at Anzac service
For Corporal Nori Lee, the realities of war hit close to home when taking part in this year's Anzac Day commemorations at Gallipoli.
05 May, 2022
The 2021 NZDF Person and Soldier of the Year was moved to tears when delivering a reading about Private Donald Ferris that he delivered at the Chunuk Bair ceremony on April 25.
A Ngāti Porou sheep farmer turned machine gunner, Ferris was killed on 8 August as he fought as part of the Māori Contingent.
His brother, James, witnessed Don's death and wrote in letters home of the pain in having to carry on fighting through the tears of grief for his brother.
"I saw the whole thing," he wrote.
"…if there is a thing I want to forget it is the advance of the 8th [of] August, and my poor brother lying dead…"
For Corporal Lee, visiting Don Ferris' gravesite as part of the battlefield tours ahead of Anzac Day led to reflection on what Ferris and others likely experienced as part of the fateful battle.
When I sat at the gravesite, it all became real. What I have to talk about, his story that I am telling, it hit home for me in that moment because I have a brother serving in the Army too.
"Don Ferris's brother watched him get killed and then had to carry on fighting through his tears. I can't imagine that pain."
When Corporal Lee, originally from Auckland, delivered his reading at the ceremony, the crowd of around 250 people hung off his words as he paused at moments when emotion almost overcame him.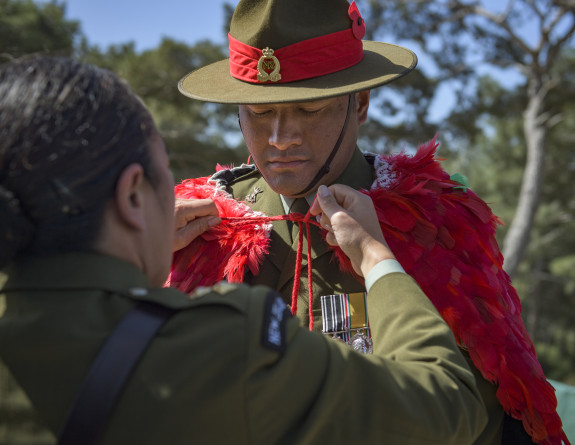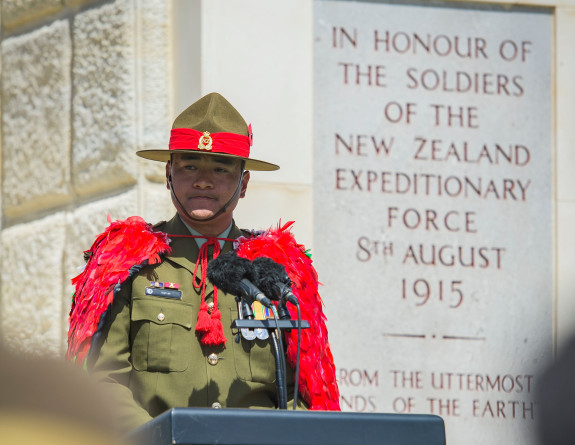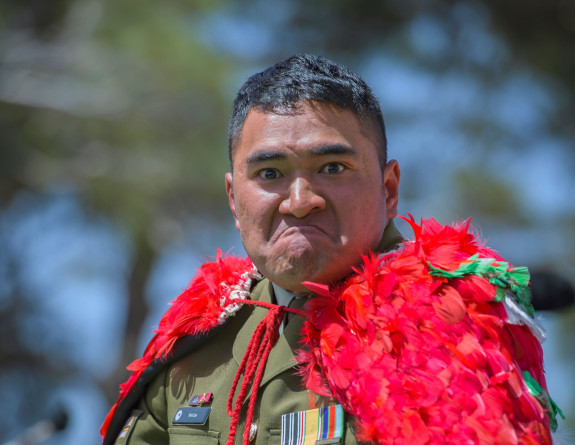 Contingent Commander Lieutenant Colonel Sheree Alexander said she was extremely moved by Corporal Lee's commitment to authenticity in sharing Don Ferris' story.
"Corporal Lee has shown exceptional maturity and leadership during this journey to Gallipoli and his connection to his reading is proof of the characteristics we've come to know about him."
She said many of the guests approached her following the ceremony to share their admiration of Corporal Lee's speech.