85 years of service
Take a look at just some of the aircraft that played a central role in the Royal New Zealand Air Force's military air operations and play a crucial part in today's ones.
01 April, 2022
1930s - 1940s
P-40 Kittyhawk | 1942
The P-40 Kittyhawk was the backbone of Air Force fighter squadrons from 1942 to the middle of 1944 when they were replaced by Corsairs. Nearly 300 Kittyhawks equipped eight squadrons and two training units. They were used to train fighter pilots at home in New Zealand and on operations in the South West Pacific during World War II. By the end of the war, there were only 124 Kittyhawks remaining, 20 having been lost in combat, 76 in accidents overseas and another 76 in accidents inNew Zealand. During their time at the front, Air Force Kittyhawks accounted for 99 Japanese aircraft destroyed in air combat, with a further 14 probables.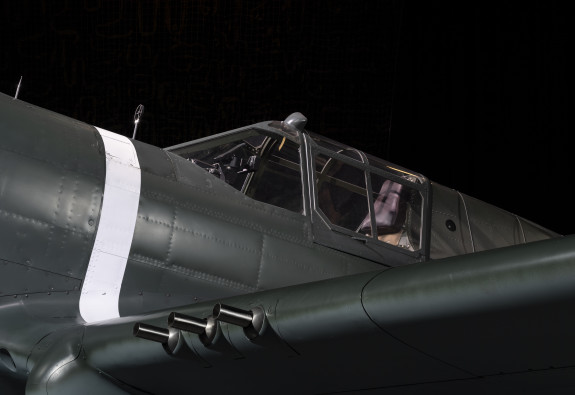 1950s
Vampire T.11 Trainer | 1955
New Zealand purchased five T.11 Vampire trainers in 1955 to equip the Fighter Operational Conversion Unit at Base Ohakea. It was intended that these aircraft would be used to train the RNZAF Territorial Air Force (TAF) squadrons, which were due to convert from the Mustangs. This training began at the TAF annual camp of 1955 and continued untilt he disbandment of the TAF squadrons in 1957. Fewer Vampires were then required and many were transferred to No. 75 Squadron or were placed in storage.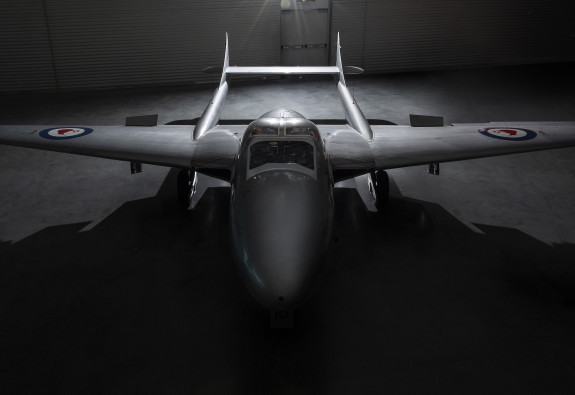 1960s
Bell UH-1H Iroquois | 1966
The Iroquois first entered RNZAF service in 1966, with five aircraft operating with No. 3 Battlefield Support Squadron at Hobsonville. Nine more Iroquois were delivered in 1970. Two aircraft were based for many years at Wigram for Army support and search and rescue duties, and four served in Singapore until 1989. RNZAF Iroquois we're used in the Antarctic, the South Pacific and Timor Leste. The Iroquois was withdrawn from service in 2015, and replaced by the NH90.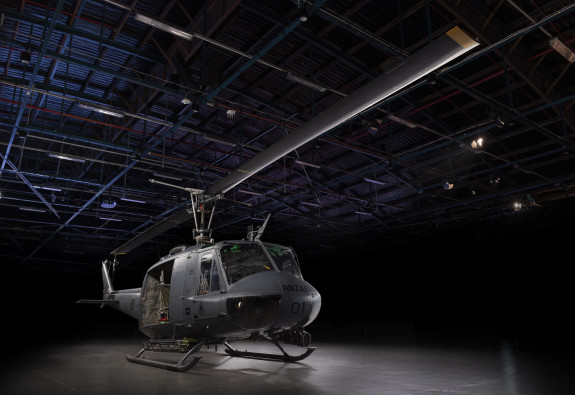 1970s
TA-4K Skyhawk | 1970
The Air Force purchased 10 A-4K and four TA-4K Skyhawks in 1970 from the United States. A further 10 surplus Skyhawks were procured from the Royal Australian Navy (RAN) in 1984. The Skyhawks served with No. 75 Squadron at Ohakea, and later, with No.2 Squadron at RAN Nowra in Australia, as a multi-role aircraft capable of conducting fighter ground attack, battlefield interdiction, air-to-air and maritime strike operations. The fleet underwent an extensive upgrade in the late 1980s under 'Project Kahu' to improve its operational capabilities.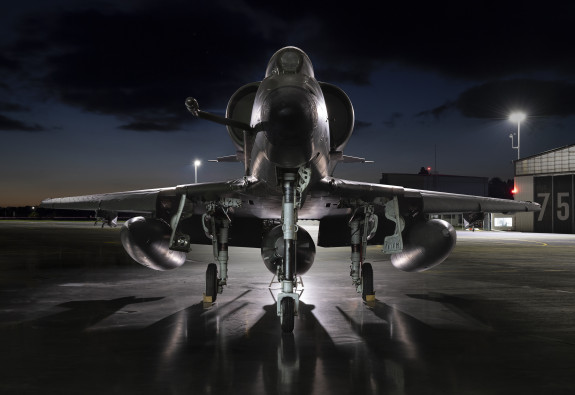 1980s
P-3K Orion | 1984
New Zealand's Airborne Surveillance and Response Force (ASRF) is provided by No. 5 Squadron's P-3K2 Orion aircraft. While it was bought in the 1960s, in 1984 the original P-3B fleet underwent a major upgrade including its avionics and radio system. The re-designation P-3K was then applied to the aircraft. They conduct a range of tasks, including aerial surveillance of New Zealand's areas of interest such as the Exclusive Economic Zone, the South Pacific and the Southern Ocean. They support Government agencies including Ministry for Primary Industries, New Zealand Customs, New Zealand Police and the Department of Conservation. They are also available around the clock with contingency capability for tasks such as search and rescue and support during natural disasters. A later upgrade to the aircraft saw it designated the P-3K2.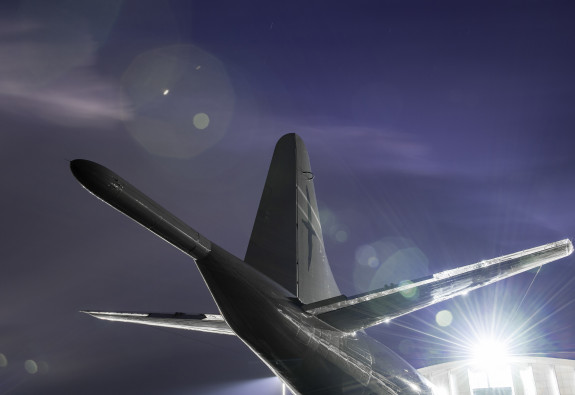 1990s
Aermacchi MB-339CB |1990
The Air Force acquired 18 Aermacchi MB-339CBs in 1990, with deliveries beginning in 1991. All 18 aircraft were operated by No. 14 Squadron at Base Ohakea. The MB-339, or 'Macchi' as they became known, provided pilots with the advanced flying training component of their 'Wings' course. It also had a second-line attack capability when equipped with 12.7mm gun packs, bombs and rockets. With the disbandment of the Air Combat Force in 2001, the Aermacchi was retired and put into storage at Ohakea. The majority of the fleet was sold in 2012, with the remainder being allocated to aviation museums around New Zealand.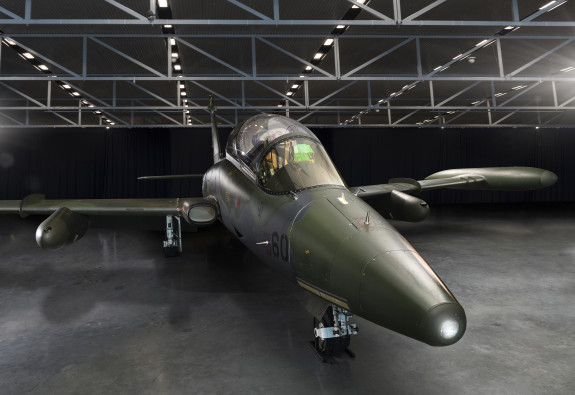 2000s
C-130H(NZ) Hercules | 2005
The Air Force operates five C-130H(NZ) Hercules out of No. 40 Squadron at Base Auckland. They were initially delivered as C-130H models during the 1960s. However, like the P-3Ks, the Hercules also enjoyed a major upgrade. In 2005 the Life Extension Programme began, which involved an extensive avionics upgrade of the flight deck and structural refurbishment. Upon completion, the aircraft was re-designated the C-130(H)NZ. The aircraft provides strategic airlift and tactical airlift as well as participating in international training exercises. Tasks are flown in support of combat, peace-keeping and humanitarian relief operations.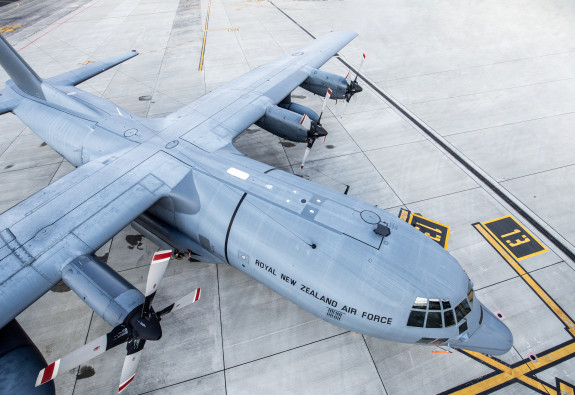 2010s
NH90 | 2015
Our Air Force has eight NH90 helicopters in its fleet, operated by No. 3 Squadron and have been in full service since 2015. They area twin engine medium utility helicopter featuring a fly-by-wire flight control system, full ice protection system, and fibre-glass composite structure. It provides tactical air mobility operations, including support to special operations, casualty evacuation, and movement of troops and equipment. The NH90 also provides a range of support services to government agencies including search and rescue, police operations, disaster relief and counter-terrorism response.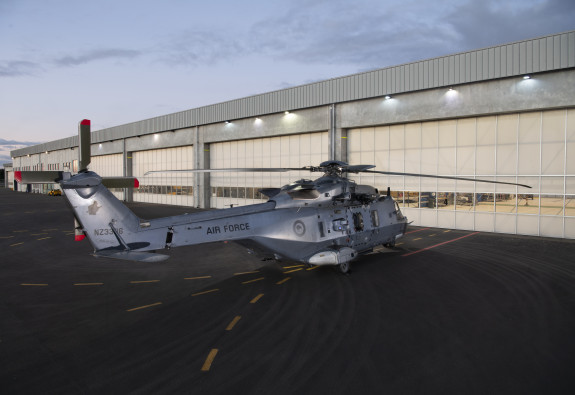 The Royal New Zealand Air Force would like to acknowledge the help and expertise of the staff at the Air Force Museum of New Zealand while photographing some of their extensive and impressive collection. You can see the Kittyhawk, Vampire, Iroquois, Skyhawk and the Aermacchi at the museum. For more information visit airforcemuseum.co.nz