Soldiers step up to support veterans
Soldiers from 2nd/1st Battalion, Royal New Zealand Infantry Regiment and medics from Southern Health Support Squadron helped 32 Rannerdale Village veterans move to their new accommodation, Aldwins House, a specialist rest home and hospital care facility.
05 April, 2022
As well as assisting the residents to pack up at Rannerdale Village in Upper Riccarton, over three days, 38 soldiers transported their belongings using the Army Band truck, and helped the veterans to unpack and settle into their new home.
Commanding Officer of 2/1 RNZIR, Lieutenant Colonel Cory Neale said: "lending a hand on a small task like this allows 2/1 to remain meaningfully engaged with the community and especially our veterans. We know the military connection is as important for ex-service personnel as it is to current members of the NZDF. After all, it is their legacy that we work hard to build upon every single day."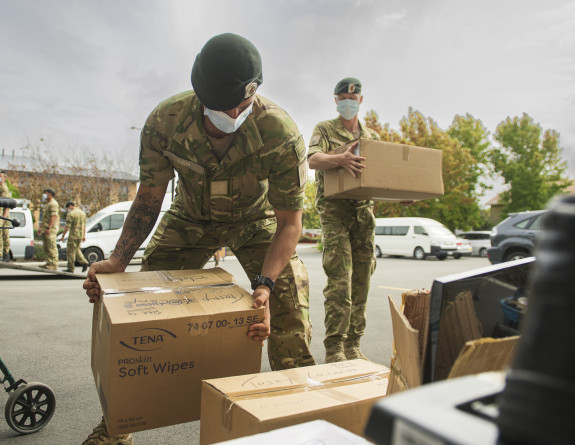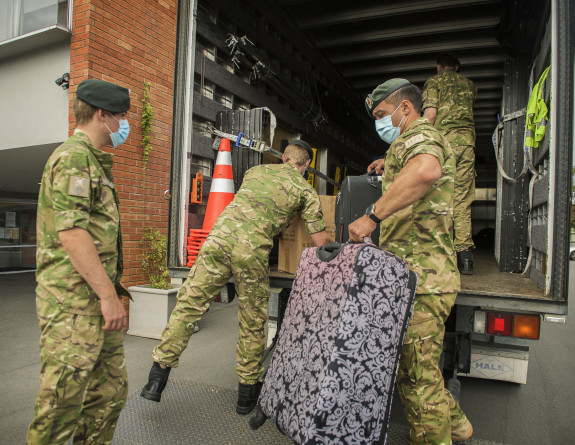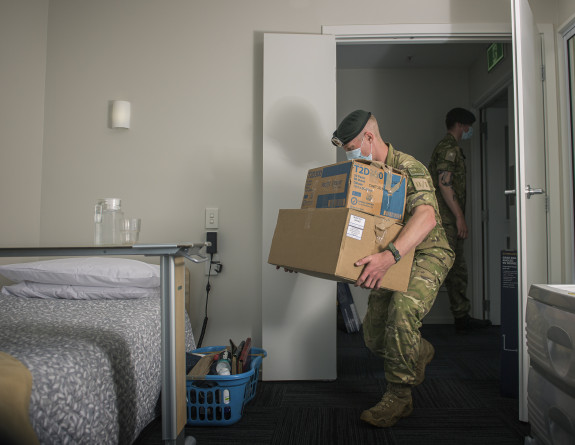 One of the veterans supported by the Army was Gordon Gerken, 96, a WWII RNZAF veteran who served in the Pacific.
"It has been marvellous to have the help from the soldiers. Us old people can't do this on our own, so we are very grateful to them for their support," he said.
It reminds me of something I was once told, which I have always remembered. If you can help somebody as you pass along then your living has not been in vain. ~ Gordon Gerken
Another resident 2nd/1st supported was Army veteran, Geoff Pere, 82, who served as a lead scout in an infantry section in Malaya.
"It's fantastic that these soldiers have come along to help. I've had a good chat with some of them. I was asking them about the insignia on their new uniforms and they explained that they were from 2nd/1st. I was in the same unit and was part of the group that established Depot Company back in the 1950s. In many ways these soldiers are the inheritors of the work that we did back then," he said.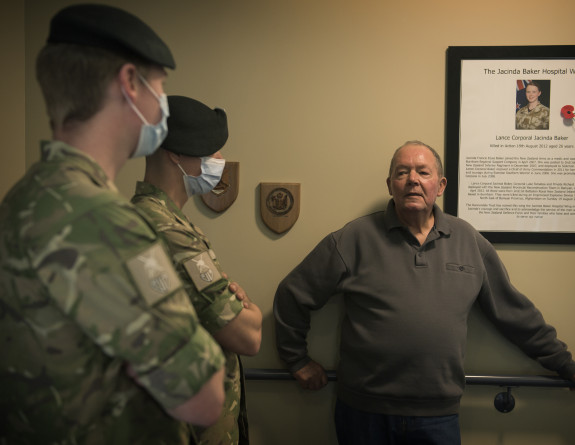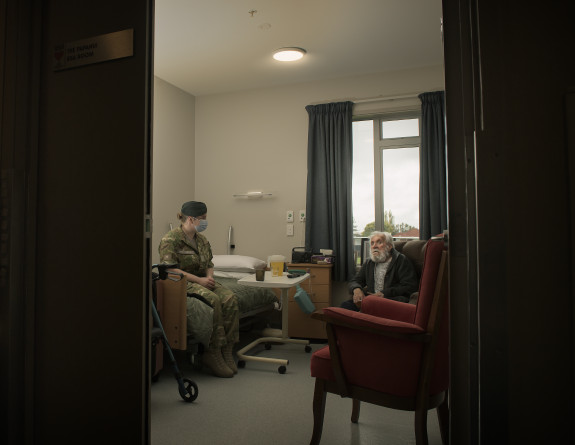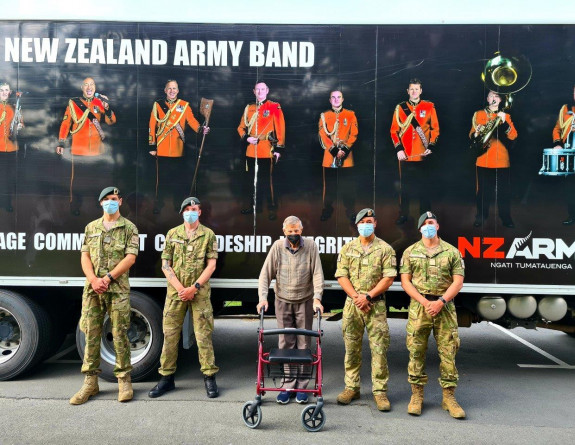 Captain Mel De Lange, Quartermaster for 2/1 RNZIR, said the unit has a history of supporting the veterans at Rannerdale Village.
"When the request for support came through the units agreed to help immediately. These veterans have carved a pathway for all current serving soldiers, they deserve all the support that we can give them. Moving at any time in our lives is a stressful task so to be able to reassure them and make the process of settling into their new accommodation a little easier was the very least that we could do," she said.