Ground Support Equipment technicians enable air operations at Pitch Black
As part of Royal New Zealand Air Force (RNZAF) participation in Exercise Pitch Black, Ground Support Equipment (GSE) technicians are embedded in the Royal Australian Air Force (RAAF) Darwin's Maintenance Equipment Operations and Maintenance Section.
05 September, 2022
The biennial exercise is a large-scale collective air training activity which aims to strengthen regional partnerships, improve interoperability between nations and promote regional stability. The nearly month-long exercise runs until September 8 and involves more than 100 aircraft, 2500 people and 17 nations.
GSE technicians are carrying out repairs and maintenance on ground support equipment throughout the exercise.
Sergeant (SGT) Rachel Dean is the senior GSE technician embedded with RAAF 13 Squadron. She was a member of the first team of GSE technicians that participated in Pitch Black in 2012.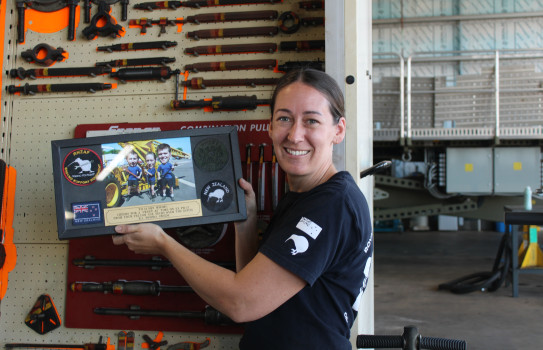 "Our role for Pitch Black is to embed with the RAAF GSE technicians. We work on a large range of equipment. We can work on anything from trucks, fuel systems, fuel tankers, Ground Support Equipment including tugs, Schopfs, aircraft loading equipment and plenty more." she said.
"A typical day on Exercise Pitch Black for us is physical training in the morning, the bike rides have been a real hit with the team allowing us to see a bit of Darwin as well. Then we come into work and crack on to whatever work needs to be done. Our work can vary from routine maintenance to defect repair.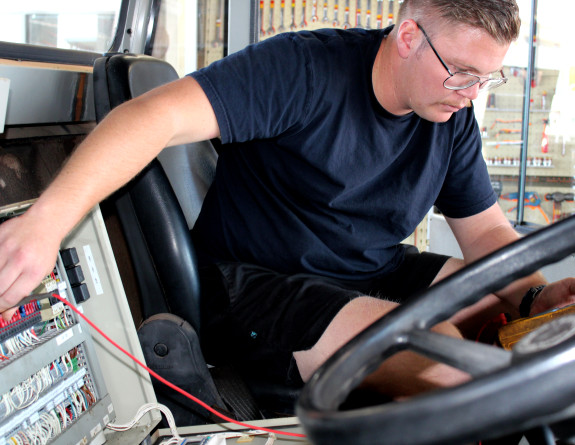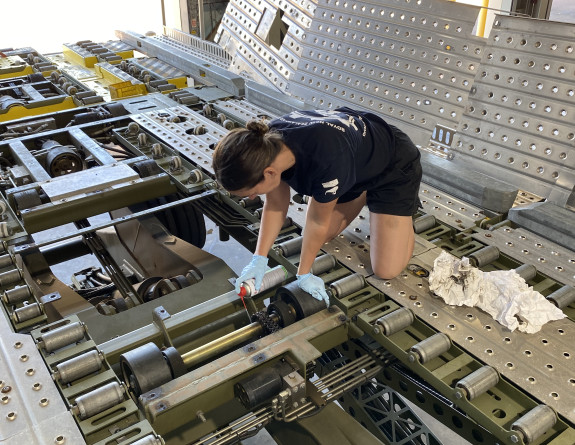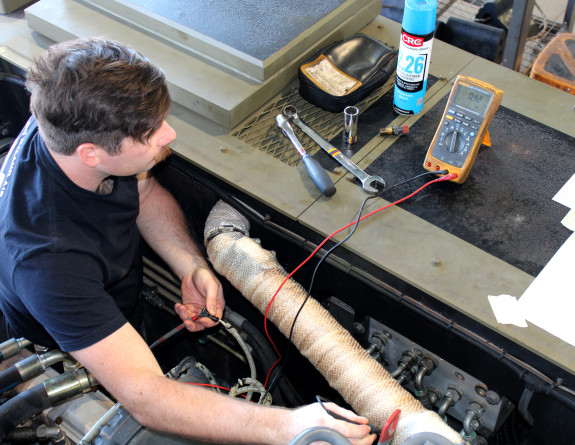 "Our work can vary from routine maintenance to defect repair. A lot of the equipment we're working on during Exercise Pitch Black is either the same or similar to what we have at home, meaning we can just jump straight in, on the tools and we already know what we're looking at.
"We can also carry out some cross-training and swap stories on what has and hasn't worked well for us.
"The RAAF GSE Technicians are also responsible for the arrestor gear, the system is critical on an exercise of this scale in case anyone needs to make an emergency landing.
"It is always great learning about a new system and even more so seeing it in action."