RNZAF refuellers help enable air operations in North Territory
Royal New Zealand Air Force (RNZAF) Aviation Fuel Specialists were amongst the trades who participated in Exercise Pitch Black in Australia's Northern Territory during August and September.
07 September, 2022
During the deployment, they were embedded in the refuelling sections at RAAF Bases Tindal and Darwin.
Exercise Pitch Black is a large-scale collective air training activity that takes place biennially in the Northern Territory This year's exercise took place from 19 August to 8 September and included over 100 aircraft, 2500 people and 17 nations in total.
The New Zealand Defence Force effort for this exercise focused on air base enabler trade groups who are critical in the delivery of air power effects. Multinational exercises such as Pitch Black provide opportunities for enabling trades to deploy and operate from a remote location outside New Zealand, strengthen relationships with other militaries, and promote regional security through multinational interoperability.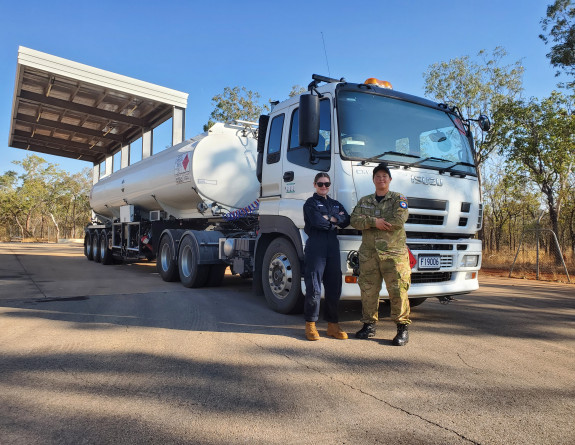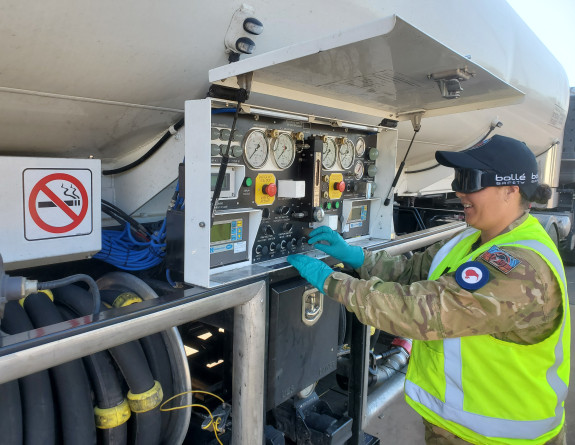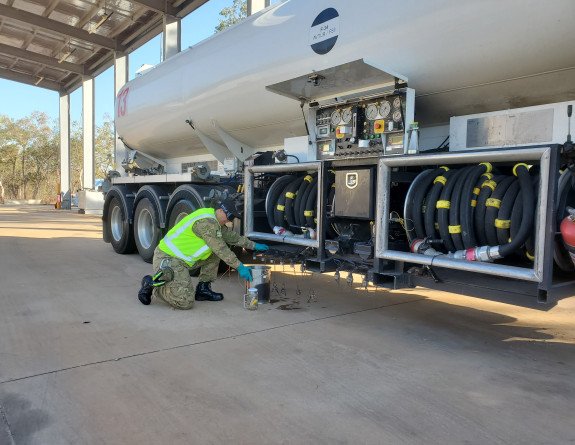 Leading Aircraftman (LAC) Katrina James is one of the Aviation Fuel Specialists who participated this year. Aviation Fuel Specialists are responsible for quality control testing and delivery of aviation fuel, and they also train to drive and operate a wide range of vehicles and machinery.
"I've been driving the Aussie fuel tanker to deliver fuel to aircraft through the exercise," she said.
"It's been good to get the exposure to this type of vehicle because we only have smaller class 2 and class 4 tankers at home in Ohakea. The Aviation Fuel section in Auckland have the Scania, which is a class 5 vehicle. The set-up here is similar to home but the Australian vehicles just have some extra components that we don't have.
"It's been a highlight just being here, this is my first exercise as a Leading Aircraftman refueller, so the sheer organisation and scale of it, so with many friendly forces from different countries, has been amazing. I wanted to use my trade training and apply it here, in another country, working alongside other nations to do the job to the best of my ability, and I think I achieved that.
"Pitch Black has provided a unique opportunity to experience aircraft we just don't get in New Zealand like F35 and F22 jet aircraft as well as the C-130J and French Spartan. It's been a blast because we don't see fighter jets at home. And interacting with the other forces - US, Australians, French - has been great because we're working together but also socialising together because we've been living in the same accommodation block.
"It's been an adventure, and I feel blessed to have been a part of it. It's been an amazing experience working with other nations. They've been pretty impressed with our work ethic and attitude to the job."