Reservists behind the wheel of the Medium Heavy Operational Vehicle
Combat Service Support Reserve Force soldiers have been given the opportunity to obtain licences to drive the NZ Army's highly capable Operational Vehicle fleet.
12 August, 2022
Normally used to train full-time personnel, 38 Combat Service Support Company (38 CSS Coy) ran the adapted Regular Force Medium-Heavy Operational Vehicle (MHOV) course for nine Reserve Force, or part-time, personnel from May to August.
The Reserve Force soldiers will now be qualified to operate the six- and nine-tonne trucks known as HX60s and HX58s.
The weekend courses were broken down into bite-sized modules covering the technical aspects of each course respectively.
Defence Driver Training School supported the development of the pilot Reserve Force HX60 operator's course as this course is currently designed as a 10-day residential course for Regular Force.
The Reserve Force soldiers were taught and tested on their on- and off-road driving, major components, servicing, crane and winch operation and recovery.
The pilot Reserve Force MHOV operator's course provides flexibility with Reserve Force training, and they are able to integrate with Regular Force on the same equipment so they can deploy on operations together.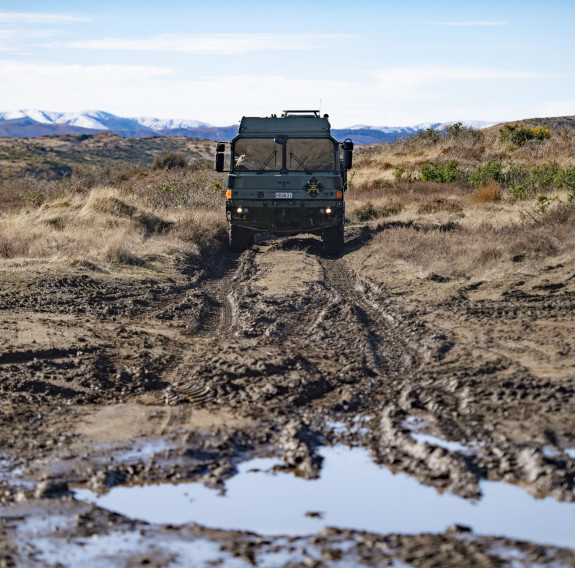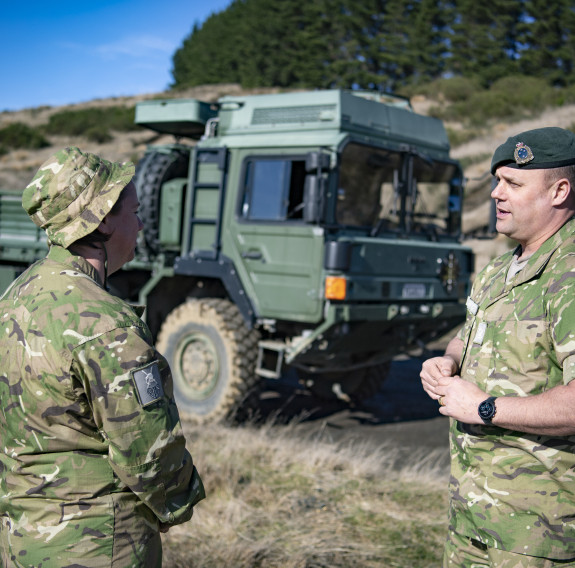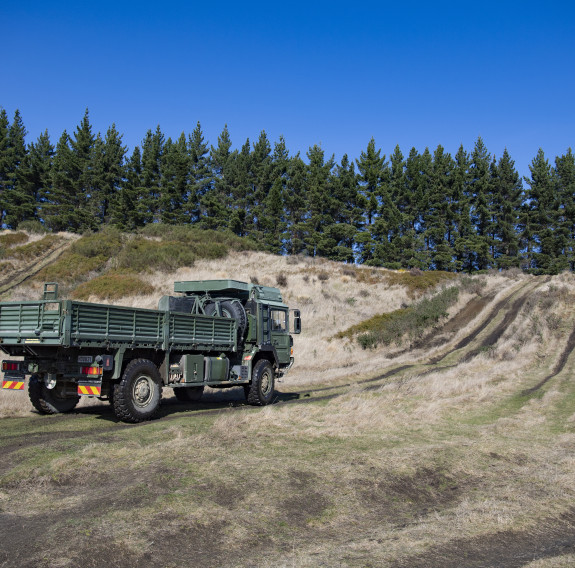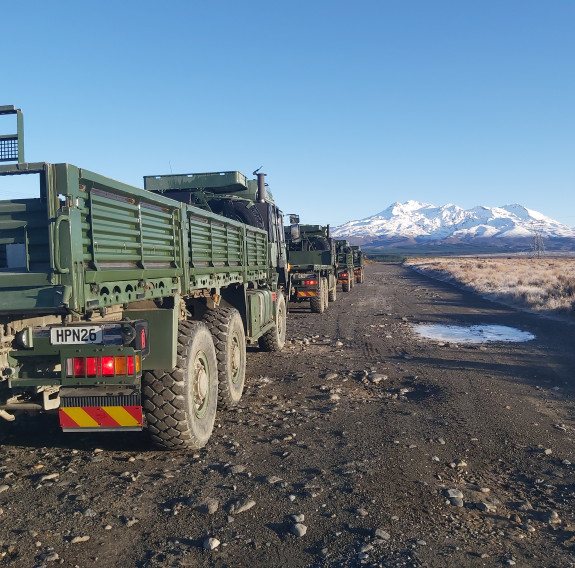 Transport Operations Officer, Warrant Officer Class Two Colin Blakemore said Reservists provide a wide range of other skill sets, which they bring to the Army.
"One challenge was keeping track of who had done what training and when, and how many driving hours etc… I designed a basic form which had the teaching points, date and the driving instructor who signed that piece off. Due to COVID-19 restrictions, we had a number of different driving instructors assisting.
"The training was an efficient way for Reserve Force CSS to complete the required training so they can integrate with Regular Force."
Operations Officer 38 CSS Coy, Warrant Officer Class Two Sandy Paterson said, "Operating MHOV is one of the easiest ways our Reserve Force personnel can add value to the unit and assist in achieving our outputs. We have more MHOV operator training planned for our Company members with a view to running two courses each year in order to maintain licensing levels and to reach our personnel posted across the North Island".
Commanding Officer 2nd Combat Service Support Battalion (2 CSSB), Lieutenant Colonel Sheree Alexander said, "The focus for 38 CSS Coy is to grow and achieve effectiveness which will enable them to meet the outputs of supplementing the Regular Force CSS elements on deployment. Delivering the Regular Force MHOV operator's course in smaller, fit-for-purpose modules is a great example of the initiative and drive 38 CSS Coy and other CSS personnel within NZ Army have to mitigate the difficulties of our Reserve Force personnel qualifying on Regular Force courses".