NZDF completes school and wharf work in Niue
Niue High School now has an updated science lab and a new ablution block thanks to New Zealand Army Engineers.
08 August, 2022
In a welcome return to face-to-face Pacific engagement after the challenges of COVID-19, the three-week Exercise Tropic Twilight involved the 30-person contingent also building picnic tables, constructing a kit set playground for the primary school and filling potholes in the hospital carpark.
Contingent Commander Lieutenant Kendyl Findlay said partnering with Niue to complete these important tasks had been very rewarding.
"Due to COVID-19 restrictions, these tasks had been on hold for two years, so it was great to finally get them done. The students have been able to return to school after their holidays to enjoy our work," she said.
Once the Kiwis had completed the required COVID-19 testing they were able to interact more with the locals, and for continued reassurance the contingent were conducting Rapid Antigen Tests every two days for the first two weeks.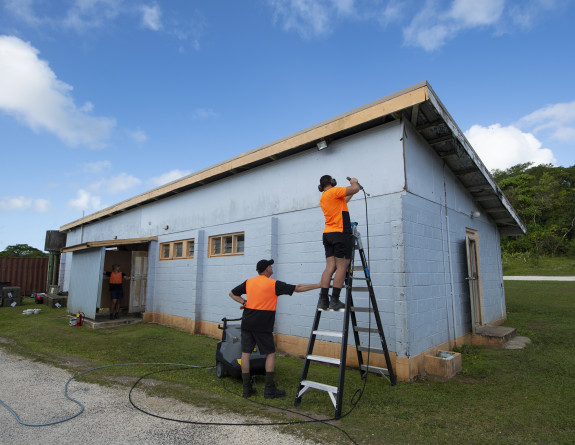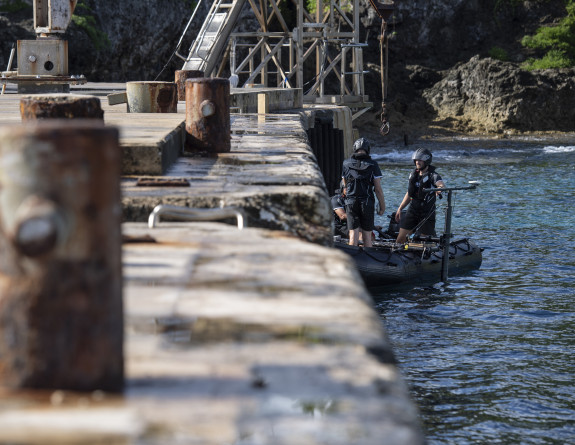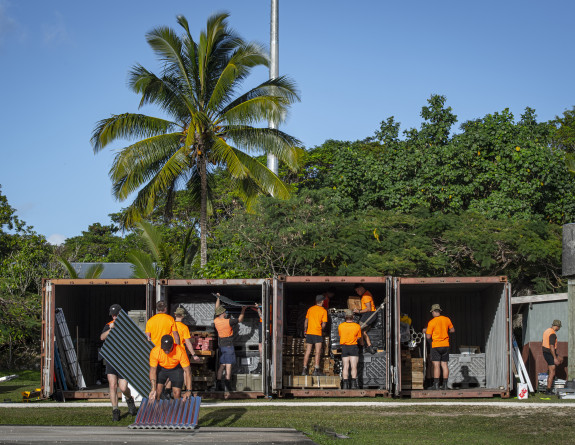 Lieutenant Findlay said spending time with the locals was one of the highlights of the exercise.
"The people in Niue were extremely accommodating and showed the team a lot of hospitality during our time there. The high school postponed their school athletics day so we were able to attend, and we competed in the open relay against the high school students.
"We were also able to participate in the ta tika (Niue traditional javelin) throwing for the men, and joined in the local soccer tournament. The village hosted us for an umu (hangi), and we enjoyed crab hunting, the umu preparation and the cultural dances," Lieutenant Findlay said.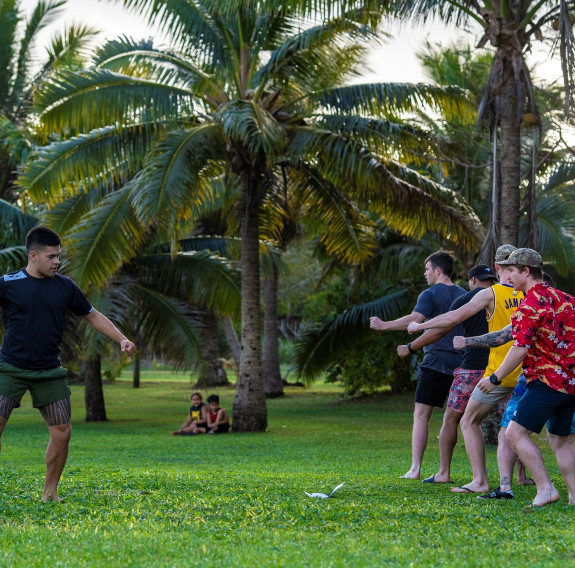 While the Army undertook the construction tasks, the Royal New Zealand Navy military hydrographers were conducting surveys of the Sir Robert's wharf.
The survey results will inform Niue Government decision making about future infrastructure upgrades and also provide updated information about access in the event of a natural disaster.
Exercise Tropic Twilight occurs annually in the Pacific, with tasks identified and funded by the Ministry of Foreign Affairs and Trade.
The New Zealand Defence Force is committed to working with its Pacific neighbours, and Royal New Zealand Navy Ships HMNZS Manawanui and HMNZS Wellington are currently in the Pacific for Operation Mahi Tahi, which concludes in October.