Keeping supplies moving
Two movement specialists helped keep supplies airborne for the Hawke's Bay region.
10 March, 2023
Trying to navigate getting supplies out to hard-to-reach communities isn't an easy task, but two Army specialists from 5th Movements Company helped organise the logistics of supporting those hard to reach places with aerial supplies.
Lieutenant Zoe Williamson coordinated the air movements side of the distribution center out of Hasting Showgrounds, while Sergeant Leslie Baker worked out the quantities the helicopters could safely manage for each mission.
LT Williams said it was a mammoth undertaking, with volunteers and New Zealand Defence Force personnel all working together to get supplies to those hard-to-reach areas.
Orders for what needed to go out came through the New Zealand Defence Force operations email set up at the Hastings Showgrounds before being passed on to the volunteers.
Volunteers then packaged up the orders before they were moved outside for LT Williamson's team to coordinate.
They were then tagged for what community they are heading to, and the correct helicopter was assigned an appropriate load, with the Defence Force NH-90s helicopters able to take larger loads.
Helicopter pilots were then given longitude and latitude coordinates from LT Williamson, before they headed out to complete the task.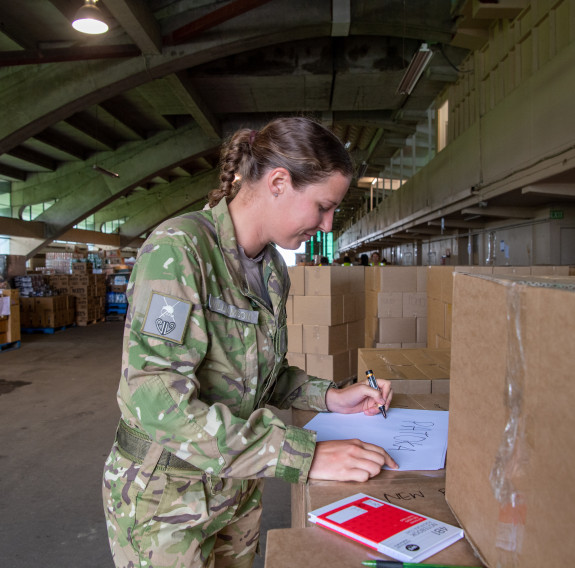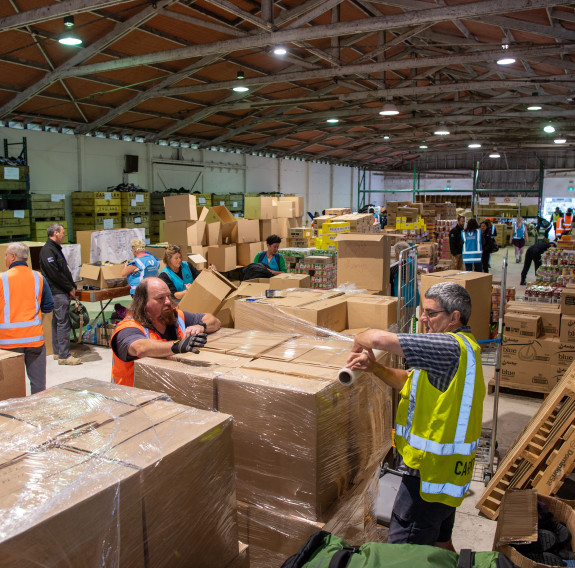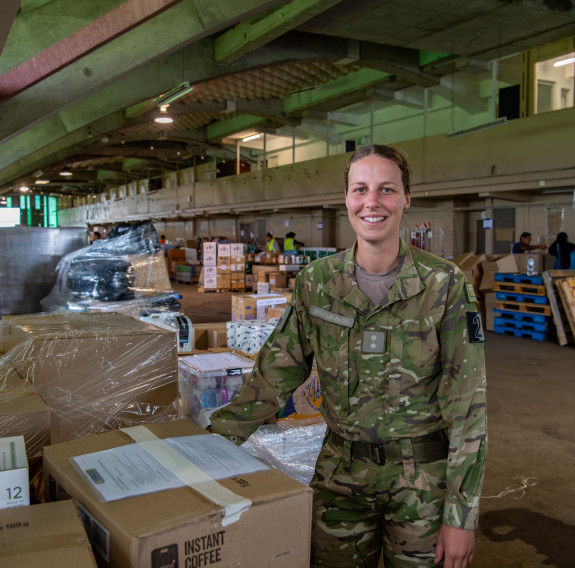 As well as running the loading at the showground, LT Williamson also had an aerial delivery detachment at Bridge Pa, who were working on securing underslung loads to the NH-90s for larger goods, including generators and water pumps.
"This has been pretty busy down here with the helicopter loading, we loaded 22 one day and the days before were similar."
SGT Baker arrived keen to get on the ground and help out.
"The NH-90 can take up to three tonnes on the hook."
Working out how heavy the load carried can be depends on a variety of factors, such as altitude, temperature, and how far it's going to be flying, he said.
"Higher the weight, the shorter distance it can be carried.
We moved nine generators, one communications cable and two water pumps that all went out to isolated communities at one stage, all by underslung load.
"Most of the generators were used to power up cell towers damaged during the cyclone. The towers are usually powered by wind or solar and it's done by back up battery that come on for 48 hours. "
The generators were dropped beside cell towers and then SGT Baker said they would go back a few days later and move them again to somewhere else to be of use.
"It's being rigged, it's going somewhere, it's being used again."
SGT Baker said real time training for underslung loads was usually gained in the Pacific Islands, or in disaster relief, so normally doing this kind of work was done on planned exercises.
They weren't just working alongside their own New Zealand Defence Force personnel, but also helping internally load the civilian helicopters taking part in the efforts.
The days were long, about 13–14-hour days, but it was great work, he said.
"There were people whose whole houses have been wiped out, and they are out at the Hastings Showgrounds helping.
"That staggered me, these people have lost everything and yet they were still out here giving back."
Doing what they were doing and being able to help those in isolated communities was rewarding, he said.
"All that training I have done for years is worth it."