Fiji joins the effort to support Cyclone Gabrielle response
The NZ Government has accepted an offer of assistance to the Cyclone Gabrielle response from the Republic of Fiji.
28 February, 2023
Click here
for the latest live updates on our response to Cyclone Gabrielle.
The 34-strong Fijian Humanitarian Assistance Disaster Relief Task Force, which arrived last week, includes members of the Republic of Fiji Military Force (RFMF), National Fire Authority and National Disaster Management Office.
Colonel Mel Childs, who has been leading the NZDF response to Cyclone Gabrielle, said the NZDF has a history of responding to requests from Pacific partners to provide humanitarian aid and disaster relief in times of crisis.
"Now it's our turn to accept that reciprocal support. We regularly train alongside our RFMF partners and we welcome them to work alongside us here in Aotearoa New Zealand as we support the National Emergency Management Agency's (NEMA) response to Cyclone Gabrielle."
The contingent includes twenty-six members of the Republic of Fiji Military Forces (RFMF) and three National Fire Authority (NFA) staff who will be based in Hawke's Bay.
Five members from the National Disaster Management Office (NDMO) will support NEMA, based in Wellington.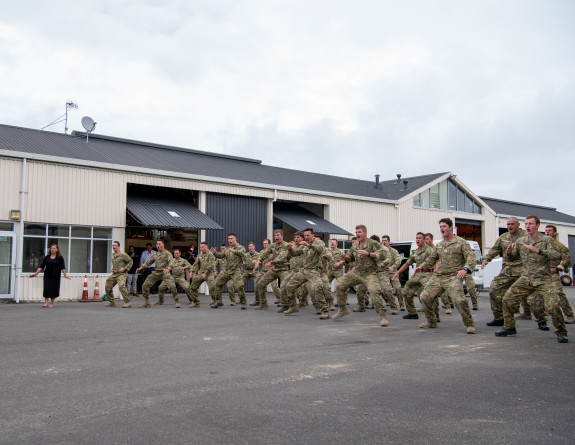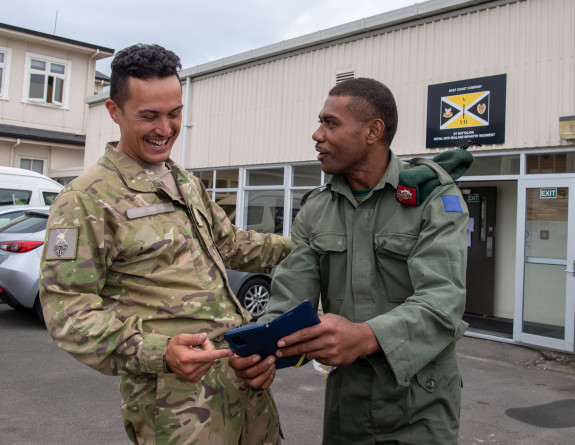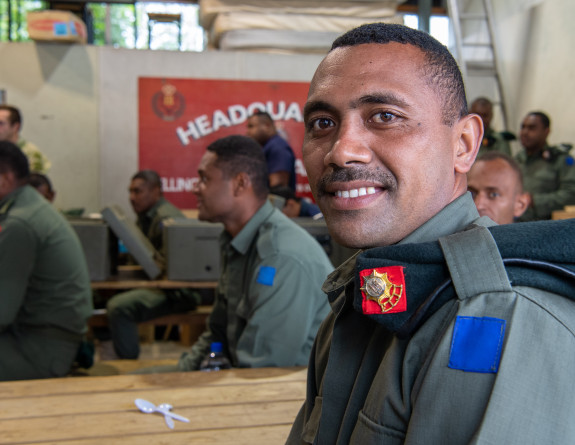 The RFMF and NFA manuhiri, led by Navy Lieutenant Sikeli Naqoli, were welcomed by the NZDF Task Group and local iwi at 5/7 Battalion Headquarters in Hastings on Monday and will be embedded in to the team there.
Henry Heke, the Iwi Liaison for the area, led the pōwhiri.
The Fijians come with a large range of engineering skills, from builders to fire fighters and everything in between. They will be merged into a Combat Engineer Task Unit that will allow them to do joint tasks with NZDF, combining local knowledge with a wide range of specialist skills allowing for the NZDF to provide the best effects for the Hawkes Bay response.
Their diverse skill set will help the task group to re-establish routes through the area, as well as a range of other tasks requested by NEMA.
The local Fijian community will also welcome the group and this will provide an opportunity to connect with other Fijians in the area and begin to form relationships within the local community.