Navy delivers to cut-off East Coast
Navy vessel HMNZS Manawanui has arrived in Gisborne this afternoon, with stops to deliver relief supplies to isolated communities on the East Cape.
17 February, 2023
Manawanui, with a crew of 50 plus 28 extra personnel, departed Auckland on Wednesday with 5,000 one-litre bottles of water and 20 empty 1,000-litre containers, to be filled enroute with fresh water generated by the ship. It also carried three tonnes of frozen produce, sanitary items, portable toilets and PPE.
Sub Lieutenant Cat Berry, the Ship's Information Officer, said at Tokomaru Bay a local boat came out to meet them. "They were really grateful for whatever we could give them," she said. "Our shore party told me there was a lot of good Kiwi spirit going on; just doing the best they could with what they had."
Using the local boat and one of Manawanui's Rigid Hulled Inflatable boats, the crew transferred 1,600 litres of water, one tonne of frozen food, 140 loaves of bread and 120 litres of diesel.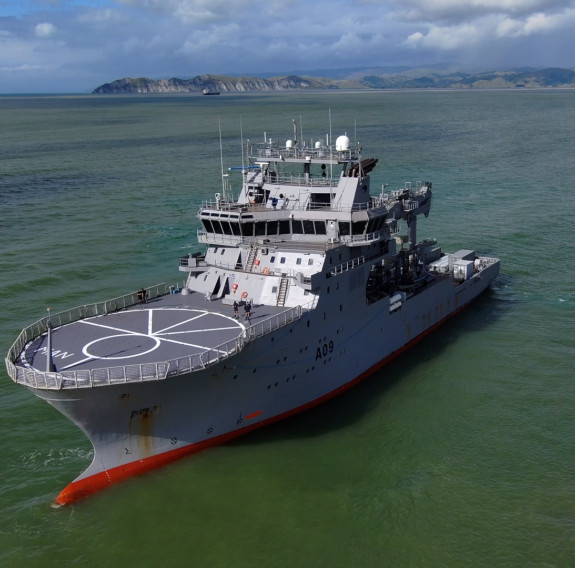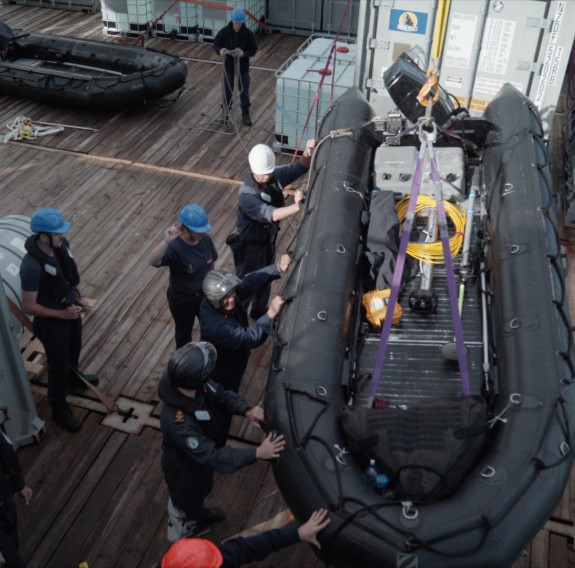 The locals said they would distribute some of the supplies to smaller communities that could only be accessed by 4x4 vehicles.
"They told us they had an air drop of stores, as did Tolaga Bay, but Waipiro and Te Puia Springs had been inaccessible and were running low on food and diesel."
As a consequence the ship went to Waipiro and launched a RHIB and zodiac boats.
"A shore party got ashore with the RHIB and were able to get more information from the people there. They were also in good spirits. Unfortunately we weren't able to transfer any stores as the surf conditions made it unsafe to do so."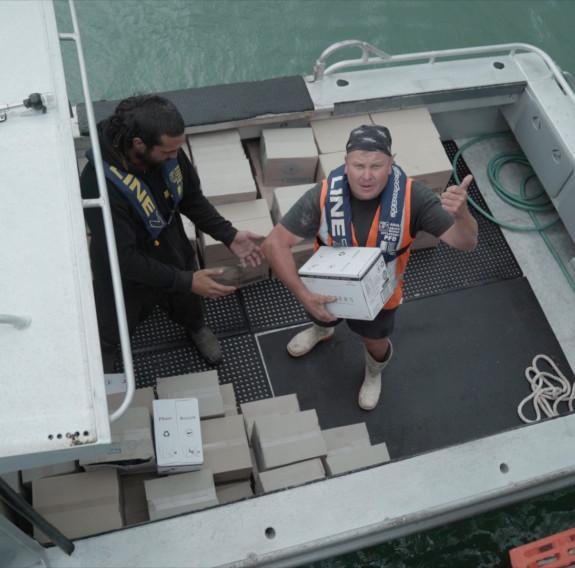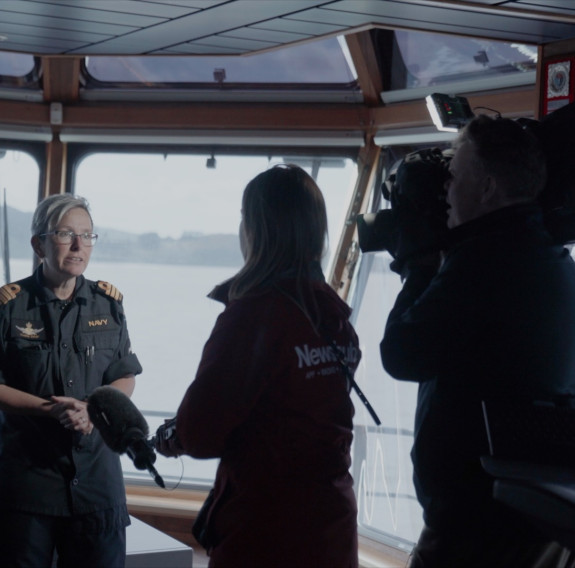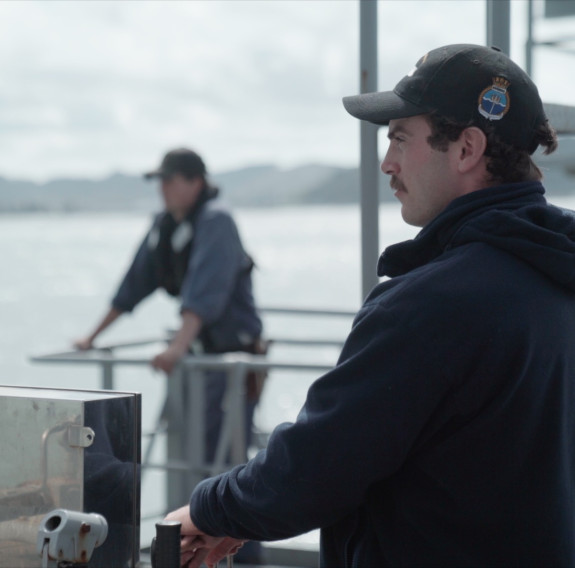 Commanding Officer Commander Yvonne Gray, speaking to Stuff reporters in Gisborne, said they were able to deliver around 5,000 litres of water to East Coast communities from an accumulated supply of about 28,000 litres.
"We've also got a lot of food, whether that's frozen or fresh morale-type food," CDR Gray told Stuff News. "We've got clothes, we've got tents, we've got sleeping bags, we've got generators and we've got a whole lot of stuff in between. We can also provide diesel."
HMNZS Te Mana, with a crew of 130, sailed from Auckland yesterday, heading for Napier with 26 tonnes of stores and equipment on board, including disaster relief equipment, food, water, fuel, shelters and generators.
Multi-role ship HMNZS Canterbury has completed tasks in the Sub-Antarctic and is now proceeding north. Canterbury will reach Lyttelton by Saturday and make itself available for movement of stores and support to the Hawke's Bay region.