HMNZS Te Mana heads home
On the 30th of May 2022 HMNZS Te Mana received a full ceremonial farewell at Canadian Forces Base Esquimalt before sailing on the 14,000km journey back to New Zealand.
01 July, 2022
On the 12th of March 2019 HMNZS Te Mana arrived in Esquimalt, Canada and on the 30th of May 2022, her Frigate Systems Upgrade complete, she had a special farewell from Lockheed Martin Canada, the Royal Canadian Navy and the Victoria Shipyards at Esquimalt.
Over the three years of the upgrade programme, Te Mana (and Te Kaha before her) has undergone a complete overhaul of her surveillance and counter measures and has received the very latest in combat armament technology. This includes the installation of Sea Ceptor surface-to-air missiles, an inbound missile decoy system, torpedo defence solutions, enhanced 3D and 2D radar and a vastly improved sonar detection. With the departure of Te Mana, our frigate combat capability is fully restored and on a par with those of our allies.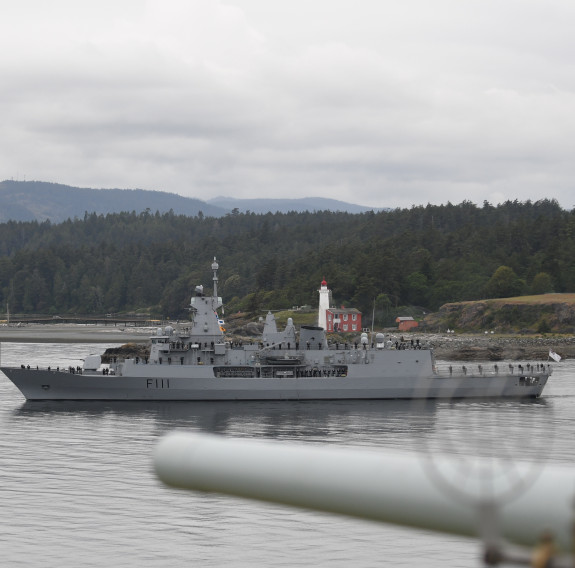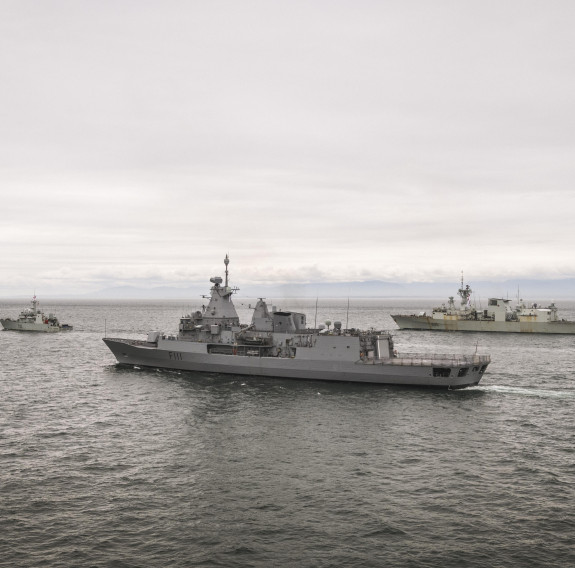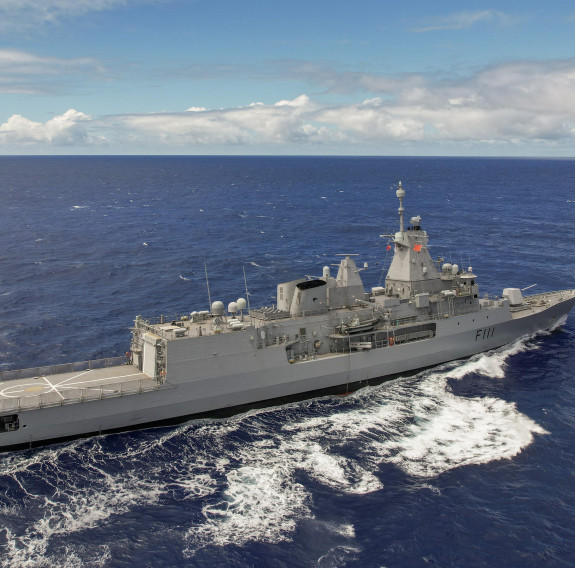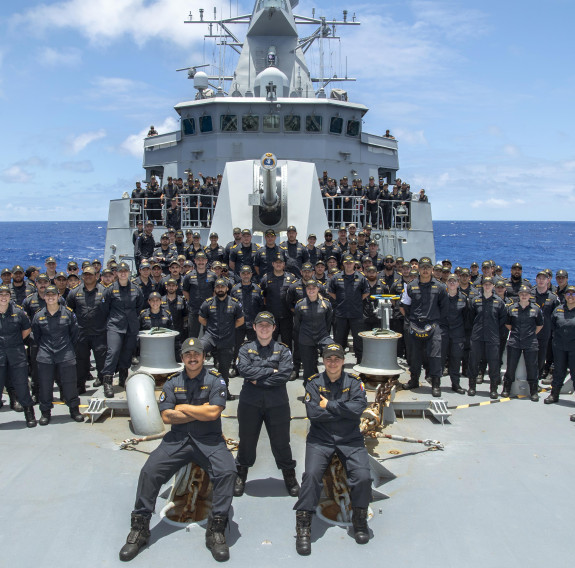 The ship's company performed a rousing Navy haka in acknowledgement of the wonderful hospitality offered by the Royal Canadian Navy and the local community.
"We arrived as allies, but we depart as the very closest of friends."

~ Commanding Officer Mike Peebles.
As gun salutes from ship and shore rang out around the harbour, Te Mana slowly sailed out of Victoria on the first leg of her voyage home.
On the 14,000km sail back to Aotearoa New Zealand, Te Mana has made port visits to San Francisco, San Diego and Pearl Harbor, Hawaii and her crew put the upgraded and future-proofed frigate through its paces.