Whāngarei Army trainer pays tribute to Ukrainian determination
New Zealand Army Second Lieutenant Nathan Chisnall was struck by the return of trench warfare training and Ukrainians' desire to defend their homeland as he helped train hundreds of new soldiers for the war in Ukraine.
13 December, 2022
Second Lieutenant Chisnall, from Whangārei, was one of 120 NZ Army personnel who spent three months in the United Kingdom as part of an international programme training Ukrainians at British Army camps so they can return to fight the Russian invasion of Ukraine.
Basic training in the NZ Army takes 16 weeks, but the New Zealanders had only five weeks to teach the Ukrainians basic infantry skills, such as shooting accurately, working as a team, combat first aid and surviving on a battlefield.
"They were motivated. None of my guys pulled out of the field pretending to be sick," Second Lieutenant Chisnall said.
"These guys had every reason to do that, but they would crack on even if they were carrying an injury."
The training included how to fight in urban environments, and closed and open country, including trenches. The conflict in Ukraine involves both high-end technology and also the type of warfare normally associated with World War I.
That World War I-style trench warfare stood out for Second Lieutenant Chisnall.
"We know about it. We do it, but it's not the most fun thing digging trenches and we thought it was a thing of the past. But we had to really get stuck into trenches."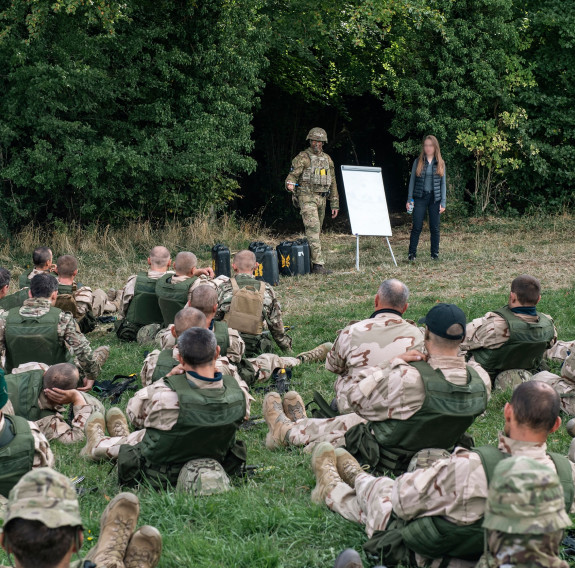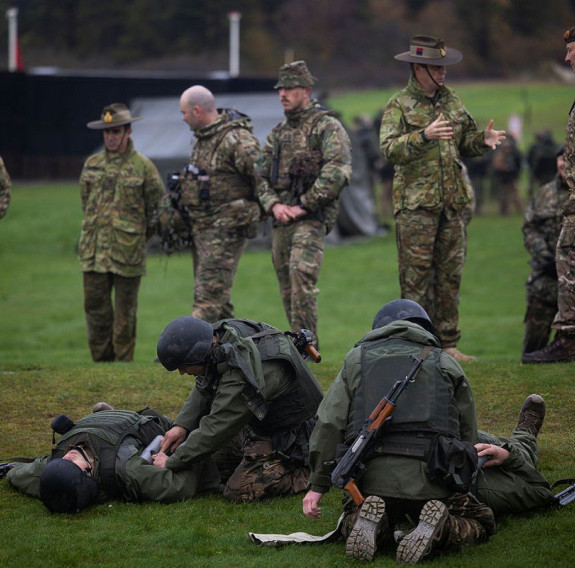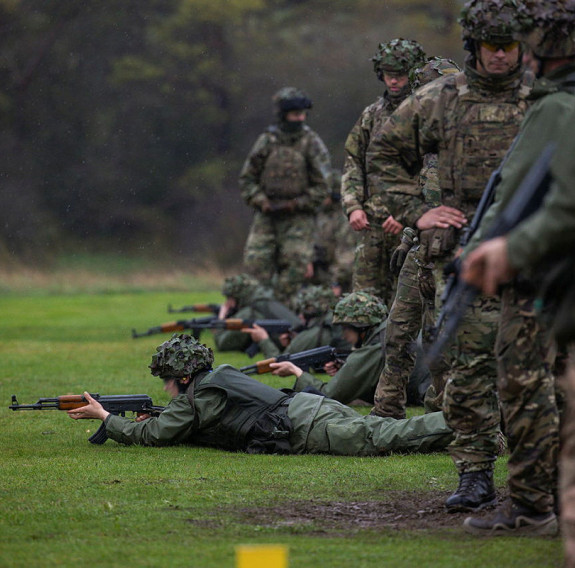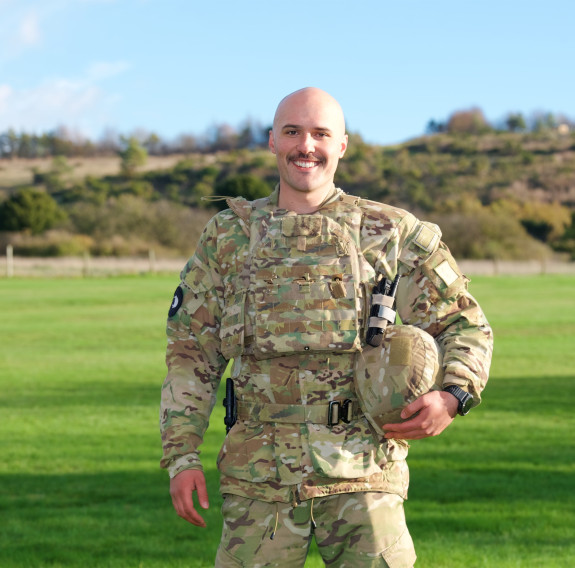 Second Lieutenant Chisnall, who is in the 1st Battalion of the Royal New Zealand Infantry Regiment, said many personnel were keen to deploy to the UK to train Ukrainians after two years working in Managed Isolation Facilities.
The New Zealanders, with the help of translators, trained two rotations of Ukrainians.
The first rotation were mainly civilians and had minimal military experience. Most were blue-collar workers.
"We were building a trench one day and we'd been showing them how to revet and make sure a trench stays up. They just sat down and started smoking.
We offered to show them how to build the revetment and they just cracked up and said 'half of us are builders', before picking up the tools and getting stuck into it.
Most soldiers from the second rotation had seen combat and were easier to train, Second Lieutenant Chisnall said.
He said he had chosen not to stay in touch with the trainees, although some had.
"Some of the guys have and have been hearing how things are going, for better or worse."