Putting 2nd/1st soldiers to the test
Over 100 soldiers from 2nd/1st Battalion Royal New Zealand Infantry Regiment competed in a bid to come out on top at this year's Exercise Foxhound.
24 November, 2021
The four-day exercise was designed to tax both soldiers' and commanders' physical and mental abilities. Working in sections of 7 to 9 personnel, all participants were required to display motivation and problem solving on all aspects of this skill-at-arms style exercise, both individually and as a section. A wide range of the Infantry capability was tested in urban, close and open environments; from trench clearances by day and night, shooting at close quarters and long-range, to assault stands and navigation circuits.
Sections competed to be in the running for five trophies; Section Match, Falling Plate, Medical, the rock and the pre-eminent trophy – the overall Top Section.
Led by the unit training wing, Exercise Foxhound was the largest training exercise for 2nd/1st this year, both in terms of the number of personnel who take part and those behind the scenes who made it happen, including stand controllers, medical staff and support staff. Taking place simultaneously at Burnham Military Camp, Oxford and West Melton, each section rotated through 22 stands spread across the three sites. Ex Foxhound culminated with the "rock", an 18km march from West Melton to Burnham, with sections wearing a pack, webbing, weapon and section equipment weighing more than 25kgs, racing to reach the finish line in the fastest time possible.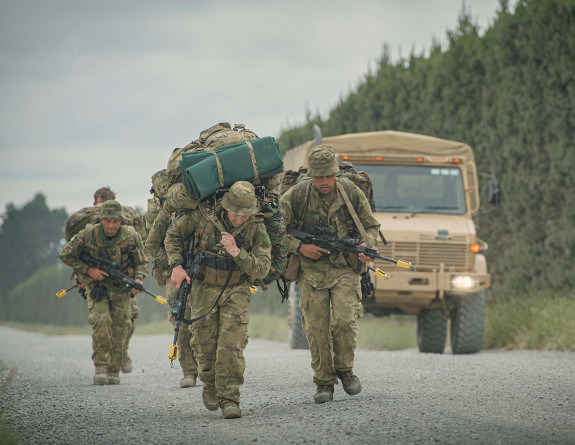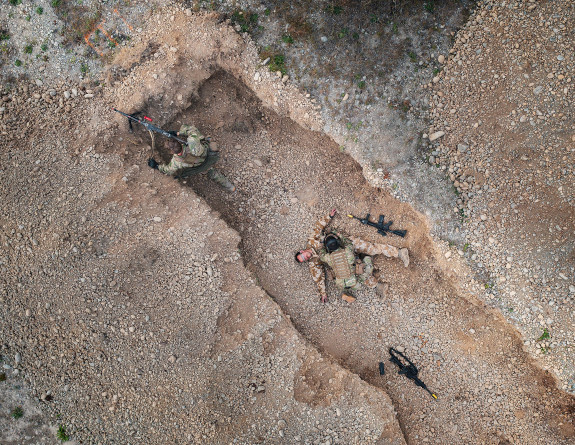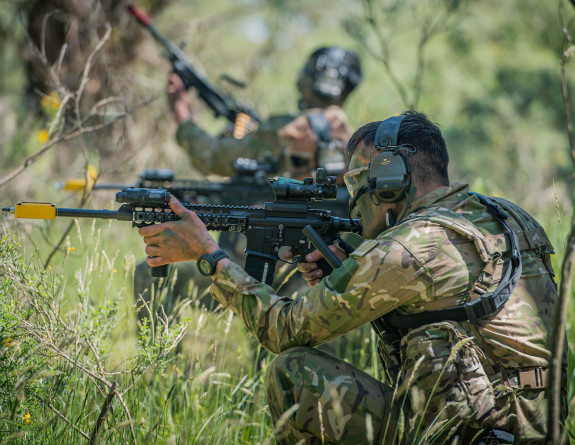 Commanding Officer, Lieutenant Colonel Cory Neale said that Exercise Foxhound is a positive activity as many of the Unit's soldiers have been deployed repeatedly on OP PROTECT.
"With limited training windows this year, Exercise Foxhound was really three exercises in one. It was an ex for Task Group Red HQ to plan and fight a tactical problem, it was an operational testing and evaluation (OT&E) event for NEA equipment coming into service, and it was a physically and mentally demanding training activity for 2/1 requiring all participants to overcome problems and think creatively in a pressure situation."
"This time we also seized an opportunity to challenge how we train and operate in increasing complexity; forcing rapid transition between environments and skill-sets. The entire activity was highly competitive, which is a strong and desired motivator for our soldiers who want to perform to their best. Importantly though, Ex Foxhound helped us to understand our strengths and weaknesses as we look to regeneration as well as put some fun back into the year and get some resilience back into the tank." he said.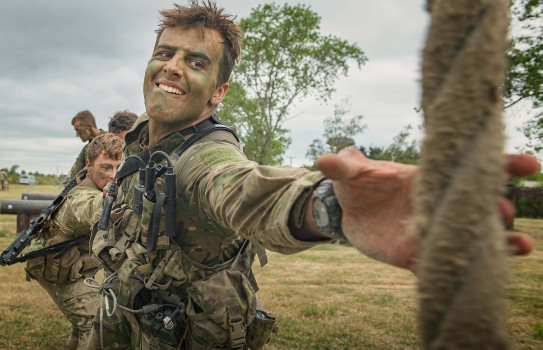 Lance Corporal Elliot Hughey, a 2IC in Reconnaissance and Surveillance Platoon, 2/1 RNZIR, was one of the soldiers battling it out to take one of the trophies. His section won the Falling Plate, Section Match and Top Section. LCPL Hughey said that while the stands were challenging, they were also enjoyable, and his section has a good level of morale and motivation throughout.
"Our section was made up of people from different platoons that we wouldn't normally work with, but it didn't matter, we all gelled well and we worked together. We knew what we needed to do to win and we aimed to do our best," he said.
Section Commander Corporal Jamie Clearwater, a Detachment Commander in Reconnaissance and Surveillance Platoon, 2/1 RNZIR, said if you don't learn anything from being on an exercise like this, it either hasn't challenged you, or you haven't been paying attention.
"After a reduced training phase due to our commitment to OP PROTECT, it was great to be back out there and put in some decent time on the tools. I learnt what it was like to go in cold into a competition without a whole lot of build-up training, so it was particularly satisfying that the whole team performed well. Coming out of the exercise, I've also identified a few things myself and the team can work on, which is good," ~ Corporal Jamie Clearwater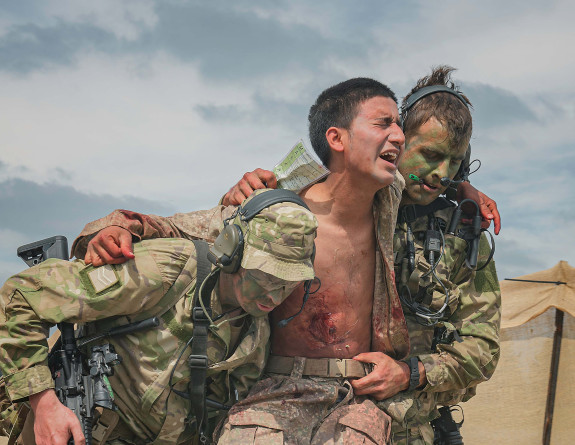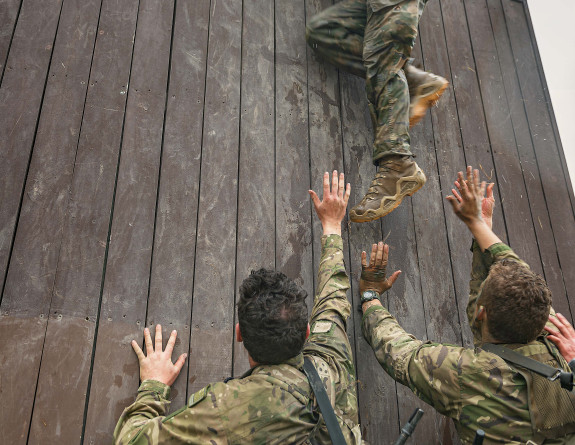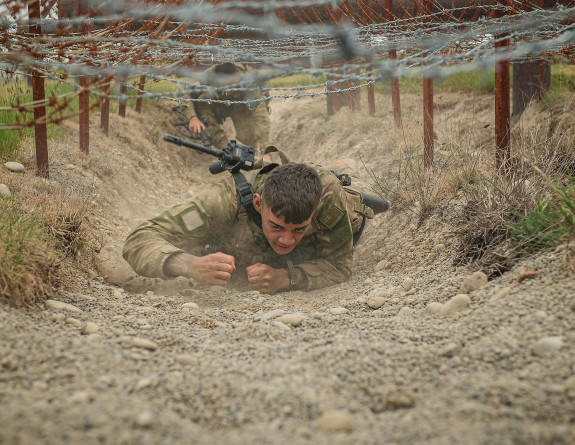 This year's exercise was also an opportunity to put NEA capability into practice. NEA is the NZ Army's top priority capability project and aims to provide new communications systems to enhance commanders' and soldiers' ability to plan and execute on operations.
NEA capabilities and equipment transcend a number of levels from Task Group HQ down to individual soldiers. Ex Foxhound provided a platform for all levels to operate, with Command and Control Systems School providing a scenario for Bn HQ to work from alongside the competition, while also providing a chance for soldiers to use the kit in tactical scenarios. The exercise was a key milestone for the NEA team who were present throughout to monitor and assess how the equipment and training packages performed.