Preparing for the extremes
The high risk weather season is about to get underway and during that time, extreme conditions could cause havoc here or for our neighbours in the Pacific.
29 October, 2021
This is why our Headquarters Deployable Joint Inter-Agency Task Force has just completed an exercise to prepare for if the worst hits.
Between November and March there is an increased chance the Defence Force will need to take part in a humanitarian aid and disaster relief mission as a result of cyclones from the Southwest Pacific, Warrant (W/O) Mitch Mitchell said.
"So this was an activity for us to make sure we are ready to respond, and to give confidence to the Commander of Joint Forces that HQ DJIATF (Headquarters Deployable Joint Inter-Agency Task Force) is ready to walk out the door during that period.
"It tested our ability to deploy at short notice with the right equipment and operate away from home. It was an austere environment for us and we were totally self-sufficient, living in tents, eating from rat packs and operating from our command post-operating environment."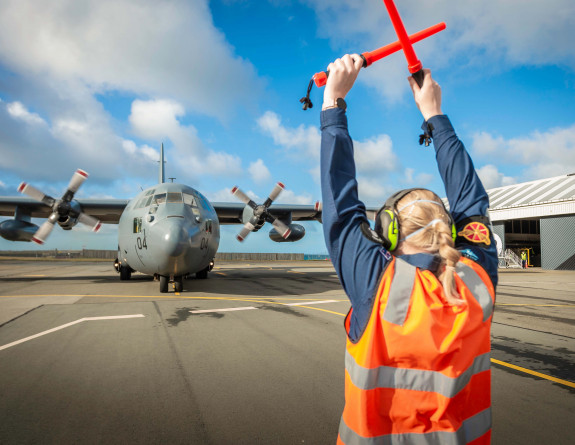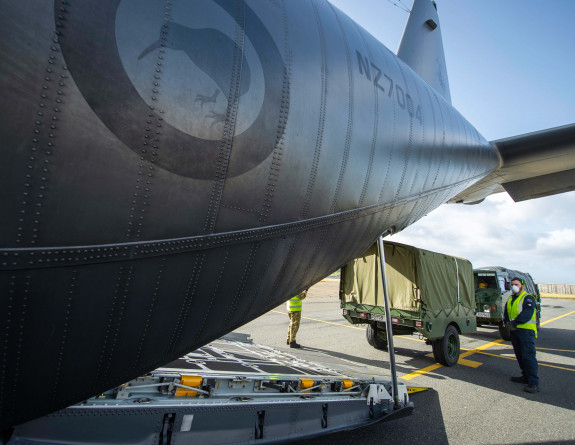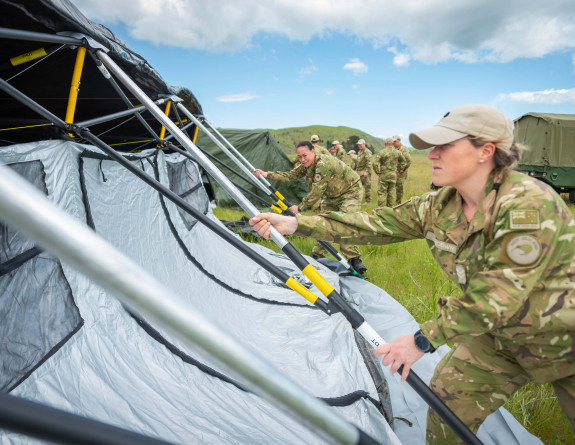 The three-day exercise was based on Defence Force land at Roy's Hill, west of Hastings. Joining the team were shadow posts from the Defence Force, including air, maritime and health liaison officers and an environmental health officer.
A large part of the exercise was engaging with local organisations, including Ngāti Kahungunu iwi representatives, Napier Council, Hawke's Bay Civil Defence and Emergency Management, NZ Police, and Fire and Emergency New Zealand.
"All of that was around us establishing and building pre-disaster relationships – so rather than waiting for something to happen and we meet people for the first time, we try to have the basis of a relationship established. So that was a key function while we were there doing our operations."
A big part of the exercise was looking at "real-world thinking" and planning around natural disasters, such as earthquakes or a tsunami – which is a possibility for the coastal region, he said.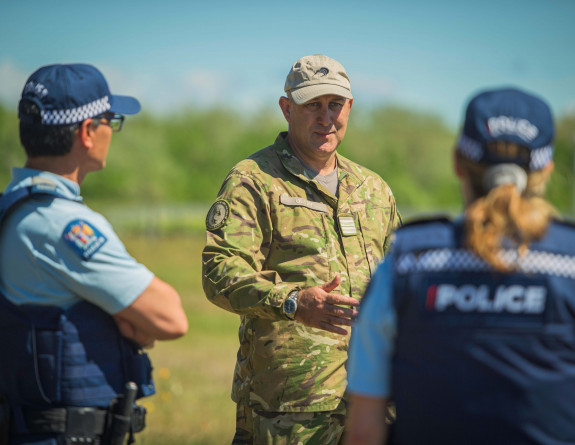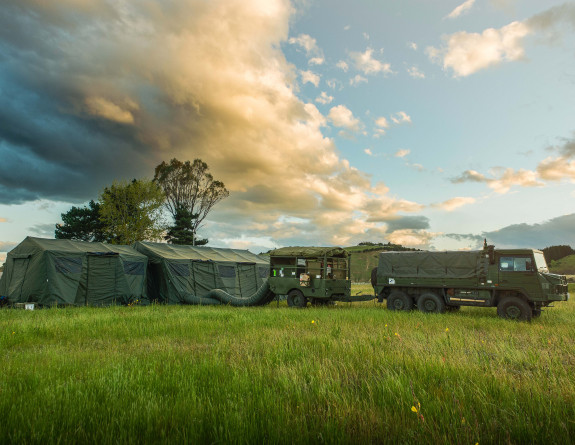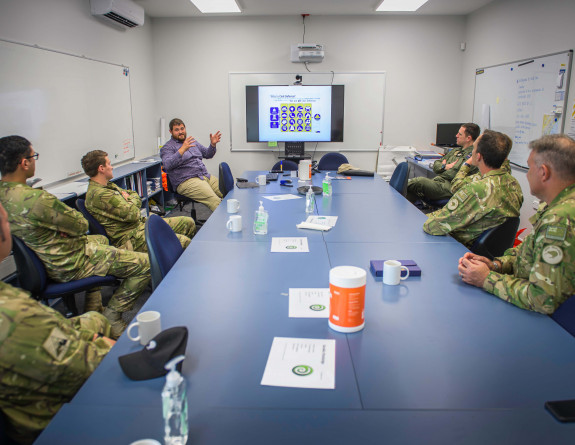 "The airfield in Napier is very close to the water table, so it's vulnerable. We tried to work out how to provide air support and logistical support to the region if it and the airport and the seaport were unusable. Are there alternative locations we could use to get a C-130 to? Could we utilise assets in their home locations, so could No. 3 Squadron support from Ohakea rather than having to be based in the Hawke's Bay? So it's looking for solutions to real life situations."
It was important to have those conversations with the local agencies now rather than after disaster struck, W/O Mitchell said.
The team also practiced taking down its command post and equipment and setting up in an old barn.
"Ideally that's how we would operate when we go into these situations. We would try to find some shelter and use it as best we can, which reduces our payload and footprint and equipment that we need to bring – which then of course gives more room on aircraft or ships for aid."
During the exercise, HQ DJIATF also visited Pukemokimoki Marae, which involved a Pōwhiri and storytelling session as a means to understand more about the region and the tangata whēnua.
"It's about understanding the Defence Force's bicultural policy and also developing a better sense of cross-cultural competence. So when we are required to help our Pacific neighbours, taking with us and adapting things that we've learnt helps us to understand the culture so when we get there, we can fit in much better and not tread on people's toes," W/O Mitchell said.