NZDF DEMO team tackles Upper Hutt community projects
A DEMO of how the New Zealand Defence Force rolls.
29 November, 2021
More than 60 NZDF staff from the Trentham-based Defence Equipment Management Organisation, or DEMO, have rolled up their sleeves to help out the Upper Hutt community.
With help from Upper Hutt City Council, the mainly civilian staff on Friday pitched in with a number of weeding, cleaning, tidying projects at Orongomai Marae, Golders Cottage, Rimutaka Inline Hockey Club, Forest and Bird projects, 4a Better City community garden, the Spinners and Weavers Club and even decorating a Christmas tree at St Joseph's Home of Compassion.
The biggest team, around 20 people, helped out the Friends of the Mawaihakona Stream, who are restoring the stream which runs through Trentham Park, the golf course, west of Heretaunga Park and into St Patrick's College land.
The DEMO team helped clear silt and water celery from the stream, as well as cutting back the spring grass growth which is threatening to smother the smaller trees which have been planted along the banks.
As well as helping out local community groups, the day's work also builds DEMO's culture, morale, and teamwork and leadership, said Chief of Staff, Wing Commander Lawrence Field.
"The Upper Hutt City Council kindly provided us with a number projects that we can support."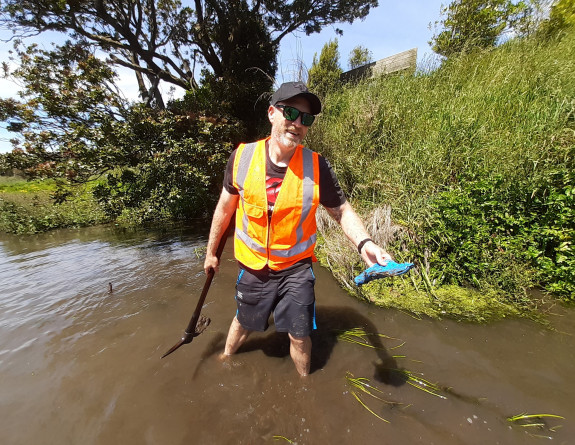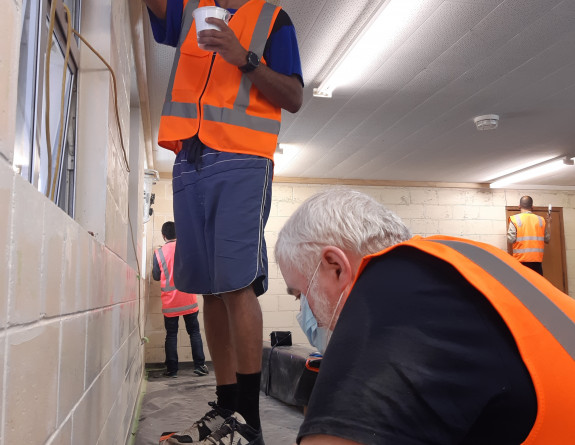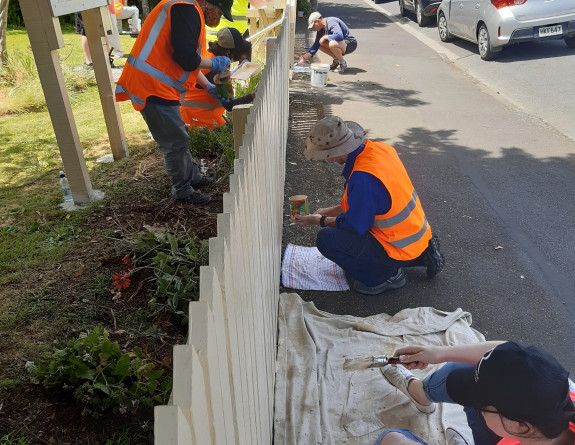 The working day helped develop DEMO's leadership, teamwork, trust, cohesion and stress management, as well as extend the physical and mental capabilities of service and civilian personnel, and to develop their self-confidence.
"Having a strong, shared culture binds members of the organisation closely, supports morale and encourages the growth of its personnel," Wing Commander Field said.
Syman Nand, who helped with painting at Orongomai Marare, said helping the community out is a big part of DEMO's culture.
"Most years we'd be having Christmas events but there are now restrictions. This way we are doing two things – getting our teams together and helping out the community."
Council Director of Community Services Mike Ryan said the day was great opportunity for valuable community organisations to benefit from volunteer support.
"We were excited to partner with DEMO as part of their employee volunteer programme, and help find volunteers for projects that provide benefit to the community."