Gisborne man adds to family legacy of Navy and rugby representation
Royal New Zealand Navy (RNZN) Able Electronics Technician Conrad Kutia, of Ngati Porou, is carrying on his family's legacy of service and a love of rugby.
08 September, 2022
The 23-year-old utility back from Gisborne is part of the RNZN Te Taua Moana rugby squad which will compete in the Commonwealth Navy Rugby Cup (CNRC) tournament in the United Kingdom this month.
"My grandfather, Casey Wanoa, was a Māori All Black and played for Bay of Plenty and he was my inspiration for playing rugby. My uncles and sister have all served in the Navy and my brother was a part of the last Commonwealth Cup team three years ago, so it's awesome to be a part of this team and to be carrying on that legacy for my family," Able Electronics Technician Kutia said.
This year marks the 25th anniversary of the triennial CNRC tournament that was first played in 1997 and is traditionally competed for between the Royal Navy, the Royal Australian Navy and the Royal New Zealand Navy.
Able Electronics Technician Kutia has been playing rugby for the Navy since he joined from Gisborne Boys' High in 2016.
"In my day job in the Navy, I'm working at the Sea Safety Training Squadron, where we're teaching new recruits and current members of the Navy what to do in emergency situations on ships, such as fires and floods.
"It's cool to see people progress through the ranks in the Navy. And then it's cool to be able to play rugby to represent the Navy too," he said.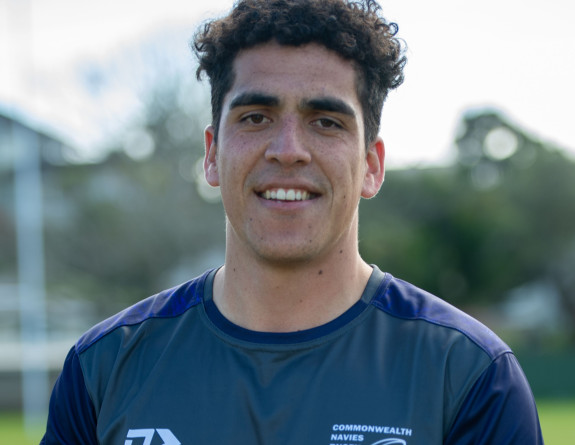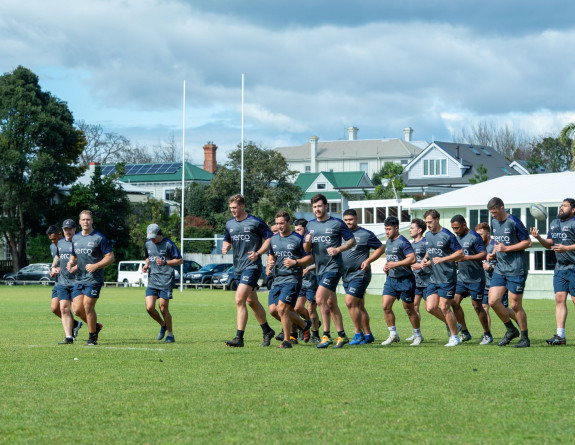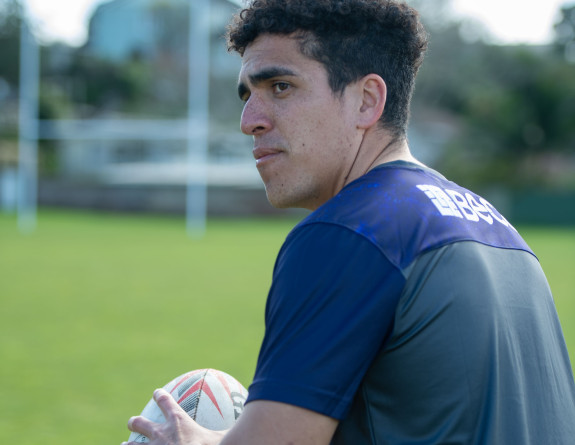 This year, five Fijian and three Tongan navy personnel have joined Te Taua Moana, or 'Warriors of the Sea'.
Able Electronics Technician Kutia said rugby was a passion shared with New Zealand's Pacific neighbours and they brought a fresh perspective to the team.
"It's awesome to have our Pacific partners with us, they add huge value to our team and it gives us an insight into how they play rugby as they bring their style of rugby. It's awesome to play their style of rugby as well."
Te Taua Moana Contingent Commander, Captain Richard Walker, said the participation of the Navy's Pacific partners would enrich the tournament.
"The Pacific is our front yard and a significant percentage of our operational deployments occur in the region, so this is a great opportunity to reinforce the existing strong ties between our partner navies and bring our sailors together through their love of rugby to form a joint Te Taua Moana team," Captain Walker said.
Livestream
The Commonwealth Navy Rugby Competition will be live streamed by British Forces TV on the BFBS YouTube Channel
Royal Navy v Te Taua Moana (Royal New Zealand Navy) - 0600 NZT 13 September 2022
Royal Australian Navy v Royal Navy - 0600 NZT 16 September 2022
Royal Australian Navy v Te Taua Moana (Royal New Zealand Navy) - 0600 NZT 19 September 2022
CNRC Draw
Tuesday 13 September, Royal Navy v Te Taua Moana (Royal New Zealand Navy)
Friday 16 September, Royal Navy v Royal Australian Navy
Monday 19 September, Te Taua Moana (Royal New Zealand Navy) v Royal Australian Navy
Tuesday 20 September, Tavistock RFC v ANZAC XV
Thursday 22 September, CNRC Barbarians v South West Select XV